Greetings,
2019 is off to a busy start in Broward County as we continue to make progress on the most important items and issues facing our residents. We are laying the groundwork for one of our most productive years ever. Even with Valentine's Day approaching, don't expect us to slow down any time soon! Here are some items you will "love" this month!

MSD Police Foundation Report
February 14th marks the one-year anniversary of the tragic shooting at Marjory Stoneman Douglas High School, and it is important to take time this month to reflect and remember those lost. It is also critical that we take real action. In the aftermath of the event, Broward County commissioned an independent review of our countywide response during the MSD incident, including how our first responders were able to communicate. It was important that we took a comprehensive and independent look on what we could do better moving forward. That report is available to read here. We have already started work on a major improvement to our countywide E911 radio communications system. This was first approved back in 2015, and we have a target date to launch this new system by October 2019.

West Lake Tower Update
We have received dozens of calls and emails regarding the prospect of building a new radio tower in West Lake Park for our much-needed E911 radio system upgrade. Many residents expressed concern, and I want to ensure you that my office, in conjunction with the City of Hollywood, is doing our due diligence to make sure we are putting forth the best option in terms of resident concerns and overall safety. On January 8th, the Board of County Commissioners received a presentation that provided a status update on the E911 radio system upgrade, which was to be followed by a vote to move toward mediation discussions with the City of Hollywood. However, given resident concerns, I asked the County Administrator and County staff to examine all possible options for an alternative site for the radio tower, specifically looking at the possibility of placing this tower on the roof of the Circ Hotel on Young Circle. Based on this discussion, the Commission delayed a vote on the West Lake Park tower site, and instead voted to wait for a full technical analysis and briefing on the Circ Hotel tower site, which we expect to receive shortly. I'd like to thank all who took the time to write and provide me with your concerns. I will keep you updated as we learn more and move to the next steps.

Museums for All
Broward County understands the value of literacy for all children and its impact on our economic future. The Museum of Discovery and Science is the first in South Florida to adopt "Museums for All" - which provides greatly reduced admission prices for families that receive SNAP benefits. The museum will be offering $2 admission tickets to families that present an EBT card. There is a direct connection between museums and literacy; they are high-quality experiences at a crucial time for development and empower families to learn and teach together. This program will help make those opportunities available to all families. As part of our commitment to fostering learning and cultural exchange in our young people, we will be looking for ways to possibly expand the program to more museums in Broward County and provide a greater breadth of options.
I hope residents take advantage of this cultural opportunity.

GO Bond
On Tuesday, March 12th, Hollywood residents will have an opportunity to approve selected city-wide improvement projects through a General Obligation (GO) Bond. You can learn more about the "Let's GO Hollywood" improvement proposal here, including viewing projects in your neighborhood. Residents will vote this March as part of a special election open to all registered voters in the city. You will vote at your normal polling place, and just need to present your ID! This is a major vote for Hollywood's future, and an opportunity to let your voice be heard on a series of improvements that could have a major impact on your life. There will be six different questions to vote on, so take your time and read carefully.
After a year of working within the community and doing their due diligence to talk to residents about their concerns and ideas, I am confident that the City of Hollywood has put forth a worthy and well-vetted proposal. While no plan is perfect, there are two elements that I feel make a YES vote on the Hollywood GO Bond the correct choice.
The first is resiliency. Climate change is a problem that we are face-to-face with – especially in a coastal city like Hollywood. The threat of rising sea levels and extreme weather will only become greater in the years to come. That means that it is past time to take action to make Hollywood more resilient and ready for challenges to come. This GO Bond vote includes $23 million in resiliency projects designed to mitigate rising sea levels and provide us a path forward for generations to come. Projects include sea walls, tidal flooding mitigation projections, and utility hardening to prevent damage during storms. Investments like these are absolutely essential to preserving Hollywood's future. This is especially true when it comes to the economic future of our city. Investments in resiliency show that we are taking proactive action when it comes to mitigating effects of climate change, which in turn keeps our bond rating strong, making it easier to do business in the city and grow the economy.
Investment in economic return is another major reason to vote YES on March 12th. That is what this is – an investment, not a fee. When we spend money to do things like improve our parks and public safety, it pays long-term dividends. It creates a richer experience in our city, improves lives and productivity, and encourages more people to live here and buy into our city. When combined with the resiliency projects that will keep our bond rating strong, this fosters economic growth. I believe this proposal has strong ideas for the investments we need in Hollywood. There are $64 million in improvements to our parks, open space, recreational, and cultural facilities. This includes city-wide park improvements, maintaining valuable economic amenities like golf courses, improved and new cultural programs and education, an indoor sports facility, improvement to ArtsPark and the Downtown, and much more.
No matter what you decide, I hope to see you at the polls on March 12th. Our democracy only works if residents like you turn out and vote. So please, do your civic duty, read up on the issues, and cast a ballot this March!
See you at the polls on March 12th!

Point in Time Count
This month marked the annual Homeless Point in Time Count, which is designed to give us integral information about our homeless population throughout Broward. I would like to thank our site captains and all the other volunteers who gave time out of their busy schedule to participate. This count is essential to making decisions on housing and services, and it would not be possible without the help of these volunteers. Stay tuned for updates on how we will use this data to help find these residents shelter and services that will get them back on their feet and back into society.
We had an incredible collection of site captains this year!

Fracking
Despite passing Amendment 9 in Florida last November, we must remain vigilant in the fight against fracking. That Amendment only banned fracking in off-shore water and does not apply to inland waters. At our January 29th meeting, the County Commission passed an item submitted by my office that indicated our strong support for two state legislature bills that would ban ALL fracking in the state, including inland waters. Broward County has voted multiple times in opposition to fracking, and even put it in our Charter in 2016 when I proposed a law that outlawed fracking in the Everglades. The Commission and residents have made their will clear when it comes to the issue of extreme well stimulation and natural gas extraction. Fracking has harmful effects on our environment and water, and permanently damages South Florida's natural resources. We must stay on top of this issue!
Broward residents have made their will clear.

New Police Chief in Pembroke Pines
There's a new Police Chief in town in Pembroke Pines! Deputy Chief Kipp Shimpeno has been promoted as the new Chief of Police for Pembroke Pines. Chief Simpeno has more than 24 years of experience with the Pembroke Pines Police Department, and brings a wealth of experience and knowledge to the role. I know he will be an excellent choice to lead the Department moving forward. I would also like to take the opportunity to thank outgoing Chief Dan Giustino for his years of service and hard work in Pembroke Pines.
Congratulations to the new Chief!

Be Mine Dog Show
February 9th will be the fourth annual "Be Mine Dog Show" in "Hollywoof", which is becoming quite the Valentine's Day tradition! This event is held to raise scholarship money for graduating high school seniors in Hollywood. Anyone can enter their doggie into the contest and win prizes like "Best Tail" and "Best Athlete." Admission to view the show is free, and there is a $5 entrance fee if you are submitting your dog into the show! This is always one of the most fun events of the year, so I highly encourage you to join, and if you cannot make it, you can still donate here. These are some very good dogs for a very good cause! I may even enter one of my own Furr-y friends into the show.

Hallandale Scholarship
Hallandale High School has some of the best and brightest students in Broward, but too often these Chargers have to scrape together every penny they can just to attend college. In order to help students in need and show how "Hallandale Beach is Here For You", the city is partnering with the Broward Education Foundation to offer the Hallandale Beach High School Senior Scholarship Program, which you can learn more about here. I highly encourage students who are interested in going to college to apply for this program and take advantage of this extra opportunity.

African-American History Month Poetry Slam
February marks African-American History Month, and dozens of events are being held throughout the County to honor and celebrate it. One of them is in Hollywood at the 3rd Annual "Talented 10th Poetry Slam"! High school students are invited to participate in this excellent event, where they will present poetry celebrating African-American history reflecting this year's poetry topic "Black Migrations." The event will be held Thursday, February 26th at 6:30pm at Hollywood City Hall, 2600 Hollywood Boulevard, 33020. You can submit your poem here and compete for some awesome prizes!

VITA Tax Season
Income tax season is upon us, and Broward County is partnering with Hispanic Unity of Florida to offer Volunteer Income Tax Assistance (VITA) to residents in need of help. The VITA program is designed to help low to moderate income families maximize their benefits and identify tax credits that bring back value into communities that need it. For more information visit the website.
Now is a good time to get started with your income tax with help from the VITA program.

Federal Shutdown
800,000 federal employees spent more than a month working for no pay or out of work due to the shutdown. I am proud to say that Broward County acted to make sure that these public servants got the treatment they deserved from government. For TSA and FAA agents, our Aviation Department launched a collection drive – and thankfully, we did not see the loss of service as other airports experienced. Moving forward, with the possibility of another shutdown, we will continue to look at ways to provide any assistance we can to these workers who are doing so much to protect us while being forced to work without a paycheck. There were food and goods collections throughout Broward County run by various offices and agencies, and I thank everyone who got involved by donating or giving time at a drive.
Many people claim to dislike the government and offer frequent criticisms. But this shutdown should show everyone what that means. It means depriving 800,000 federal workers of their hard -earned pay. It means depriving millions of their food stamps, WIC money, and potentially their tax returns. It means closing our treasured national parks and museums. It means furloughing our brave service members in the Coast Guard, as well as NASA and Homeland Security. Government certainly isn't perfect, but this shutdown was a reminder of all the good government that we would be missing.
Thank you to all who donated!

Spay/Neuter
We are in the thick of "Kitten Season," and Broward County is offering free spay/neuter service to help keep our cat community safe and healthy. On selected dates throughout the month of February, all spay/neuter services will be offered FREE to roaming and feral cats through the "Get Tipped" program. You can bring cats to Broward County Animal Care for treatment. If you want to learn more, view the press release and call if you have any questions.

South Florida Regional Planning Council Revolving Loan
Are you a small business owner in need of financial assistance to expand, relocate, or renovate? The South Florida Regional Planning Council is teaming up with the US Department of Commerce to offer the Revolving Loan Fund (RLF) Program, which gives low interest rate loans to small or medium sized businesses based in Broward or Miami-Dade County. This program is for existing businesses that are looking to add jobs, locations, or services. If you want to find out more and apply, visit the website and check it out.

The Census Needs You
Looking for a great way to get involved and make a difference in our community? The Census is coming in April 2020 and you're encouraged to help our community count. The kickoff meeting of the Complete Count Committee was held in January but volunteers are still needed. Many thanks to those across the County who have already agreed to participate. Learn about the various ways that you can participate and join the subcommittee that interests you most. A correct count is critical for Broward County as Census numbers are used to determine federal representation and funding of human services, housing and other programs. For more information visit Broward.org/Census2020.

Edith Lederberg
Broward County has lost a titan this month. Edith Lederberg, a beloved advocate for seniors throughout Broward County passed peacefully this month at the age of 89. Edith spent years of her life as the head of the Aging and Disability Resource Center in Broward County. She served as its President since 1986, and along the way, assisted thousands of seniors with the services they needed. She was still going strong at the helm and serving as a passionate (and witty!) advocate for these residents until the very end. I had the pleasure of working with Edith extensively when I was Mayor, including selecting the inductees into the Senior Hall of Fame. I can tell you first-hand that she was one of a kind. She will be greatly missed.

Jack Shifrel
Jack Shifrel, a legendary advocate for veterans and other civic issues, passed away this month after a long battle with cancer. Jack was a true patriot who served our country bravely and proudly in the U.S. Army during the Vietnam War. He spent decades in Broward County fighting for the rights of veterans, ensuring they had the best housing and services available. Jack fought for our country in the military but never stopped fighting for what was right when he returned home. In addition to his incredible service as President of the Broward Veterans Coalition, he was also a former School Board member and a leading activist with the Democratic Party. Every elected official and community activist in Broward knew and liked Jack Shifrel. His loss leaves a hole in the heart of Broward.

Martin Luther King Day Parade in Hallandale Beach
Turnout was incredible at this year's Hallandale Beach MLK Day Parade! Thank you to all who participated!

Contact Us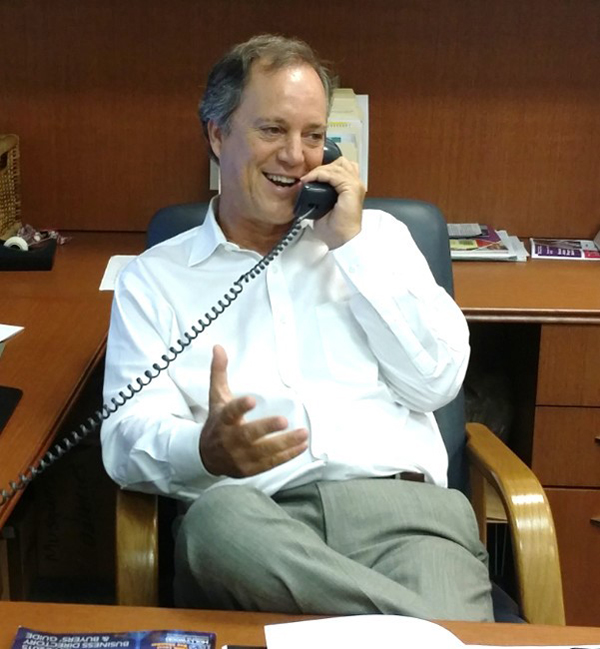 Our District office is conveniently located in the lobby of the Hollywood Branch of the Broward County Public Library at 2600 Hollywood Blvd, next to Hollywood City Hall. This office is open for your convenience Monday through Friday from 10AM to 4PM. If you would like to schedule an appointment, or you have a great idea, suggestion or an issue that needs my attention, feel free to call me at 954-357-7790 / 7006 or send me an email at bfurr@broward.org.
County Commissioner Beam Furr District 6
Broward County Commission | 115 S. Andrews Ave. Room 412 | Fort Lauderdale, FL 33301
Email - BFurr@Broward.org | Website - Broward.org | Phone: 954-357-7006