Greetings,
Summer is in full swing, and things are not cooling off in Broward County! Though we are in summer recess, we are still hard at work on the items and issues that affect you every single day. With students heading back to school and an election coming up, there is excitement in the air. Take a break from the beach to "sea" these exciting happenings in Broward County this month!

Absentee Ballots and Early Voting Dates
Primary election season is here! The election is August 28th, and we are hoping to see record turnout in Broward County. You may cast your ballot in-person on August 28th, or cast an early vote beginning Saturday, August 18th through August 26th, from 10 A.M. to 6 P.M. in designated polling locations. Please find a list of early vote polling locations here. If you requested an absentee ballot and have not received one, contact the Broward Supervisor of Elections, at 954-712-1999, and they will help you. Remember to vote the entire ballot, our local races are extremely important. Although the registration deadline for the Primary has passed, you can still register for the November 6th General Election by October 30, 2018. See you at the polls!
Remember to make sure that you are registered to vote!

Recycling Recommendations
How we dispose of our solid waste is a major question that has faced Broward County for many years, and we are working hard on a plan that would get us to a 75% recycling rate moving forward. We have been working for months with our contracted consultant, Arcadis, on solutions to hit this desired rate. This month, Arcadis presented their draft final report on solid waste, analyzing the composition and amount of waste, as well as what can be done to increase our waste and what type of facilities will be needed in order to handle that recycling capacity. In addition, the report also makes important recommendations on a governing strategy, which would bring the County and all 31 municipalities into an independent special district to manage waste disposal. Stay tuned as we keep you updated on this important issue, including the next steps in the process, which will continue with workshops through the month of August!
Arcadis has suggested a multitude of solutions in order to reach our 75% recycling goal.

Hurricane Season
The peak of hurricane season is upon us, and it is very important that you are ready in case a storm strikes. If you live in an evacuation zone, please click here for a list of shelters. We have over 30 shelters throughout Broward County, with pet-friendly and disability accessible options. If you have any questions, please do not hesitate to reach out. In addition, make sure to make a checklist of supplies and start stocking up now – we all know how busy the stores get right before a storm! Visit Broward.org/Hurricane for tips and valuable information to keep you safe.
These are the evacuation areas in Broward County.

Setting the Pace on Grade-Level Reading
For the second year in a row, Broward County has been recognized as a Pace Setter Community by the National Campaign for Grade Level Reading! We received this award at the annual Grade Level Reading Conference in Philadelphia in recognition of our county-wide achievements in new programs and ideas for improving childhood literacy and making sure our students can read on grade level. Over the past four years, students reading at their grade-level has increased by seven percent in Broward County, and 96 percent of students have shown significant growth in that same time period. I was very proud to be inducted as a member of the Grade Level Reading Council of Champions. We are making certain that every single Broward student has the chance to read at grade-level and develop a love for literacy. This is a well-deserved award for all of the advocates and activists who have made a huge difference and will continue to work diligently in this endeavor.
Ron Fairchild, Layne Polakoff, Lori Canning, Sandra Bernard Bastien, and Liza Kahn
were on hand to accept this award on behalf of Broward County!

Broward School and Community Safety Taskforce
The School and Community Safety Taskforce met in July to follow up on our final report and recommendations for school and community safety. We are committed to continue to find proactive ways to make our schools and communities safer. I thank the Broward League of Cities, School Board, law enforcement agencies, and my co-chair, Mayor Mike Ryan of Sunrise, for their continued dedicated involvement and transparency moving forward. If you are interested in reading the report for yourself, please click here.
We hope you have a chance to read the released report and give your feedback on these important issues.

Transportation Plan Presentations
During this summer, roads in South Florida used to be practically empty. Nowadays, they are just as crowded as any other time of the year. However, we don't have to settle for being stuck in traffic. As you may be aware, at this November's election, you, the voters of Broward County, will have a chance to approve a referendum on major transportation enhancements and improvements in Broward County. This month, I gave presentations of our plan to the Broward MPO and to the Hollywood Chamber of Commerce, which led to extremely productive conversations with both groups. Over the coming months, County staff will be visiting your city, attending commission meetings, community events, civic association meetings, and more, to have these conversations with you – so be on the lookout for them. If you want to learn more, log on to Broward.org/pennyfortransportation.
A look at the transportation improvements that could come to Hollywood.

Coral Reefs
Monster Fav, the largest section of coral on our Southeast Florida Reef tract, has passed away. This tragic death from a mysterious disease is heartbreaking news for our reef. Fav was "born" around 1644, and was the "grandfather" coral of the entire reef tract – the oldest living creature in South Florida. Now, the whole reef is in the ICU. Over the last few weeks, Broward County staff met with NOAA, South Florida Regional Planning Council, and various stakeholders on solutions to stop the disease that killed "Fav". Our reef is essential to South Florida life. Let's work together to save it.
Monster Fav, in healthier days, was a beautiful piece of coral.

NACO
Broward County was out in full-force at the annual National Association of Counties Annual Conference in the country music capital of Nashville, Tennessee. Broward is one of the fastest growing counties in the country, so we should be taking the lead on the most important issues facing our future. At this year's conference, Broward won 14 NACO awards for outstanding government programs. This includes our work on climate change, with Broward recognized for innovative programs in flood maps and climate change training. We also received awards on childcare, with our Active Learning Center receiving an award; our Veterans Connect program; our revolutionary Employee Transition Program, and much more. We like to think of ourselves as a progressive county. These awards confirm that innovation and leadership.
Was glad to join my fellow Commissioners Michael Udine, Chip Lamarca, and Barbara Sharief
in Nashville for NACO!

Hard Rock Topping Off Ceremony
This month, I attended the topping off ceremony for the second Hard Rock Hotel in Hollywood, which is presently under construction. You can't miss it as you drive down Route 441 (State Road 7). It's in the shape of a giant electric guitar reaching into the Hollywood sky. This project is one of many improvements occurring along the 441 corridor in Hollywood.
A new sight in the Hollywood skyline!

Florida Supercon
Shazam! I had a great time cutting the ribbon at Florida SuperCon, one of the largest comic and fan conventions in the United States. I had the chance to cut the ribbon with the Incredible Hulk himself, Lou Ferrigno! You may not like him when he's angry, but everybody had a great time at SuperCon. Along the way, I also saw Wonder Woman, Spider-Man, and many more fantastic heroes! Thank you for coming to our County!
Hulk Smash!

Hallandale Beach Workforce Housing
The availability of affordable housing is a major issue in Broward County, and new options for affordable places to live might soon be coming to Hallandale Beach! Hallandale is considering a new six-story, 200 unit apartment building that would serve as dedicated "workforce housing." Workforce housing is a model designed to provide high-quality, affordable housing to working families with a fixed income, particularly near mobility and business hubs. Stay tuned for more information on this project.
A rendering of the new workforce housing complex in Hallandale Beach.

Letters to Veterans
For the Fourth of July, young students in Pembroke Pines took part in an annual tradition, sending letters and toy soldiers to the brave men and women serving our country in the armed forces. These letters served as a reminder that we are all thankful for what they do. Thank you for your service, and thank you to the kids who took time to write these letters!
Thank you to all who serve.

New Website
District Six has a new website! Our site has been updated and modernized for all of your needs! Log on anytime for the latest pictures, news, contact information, and more. Check it out!
We hope you have a chance to check out the new website.

Contact Us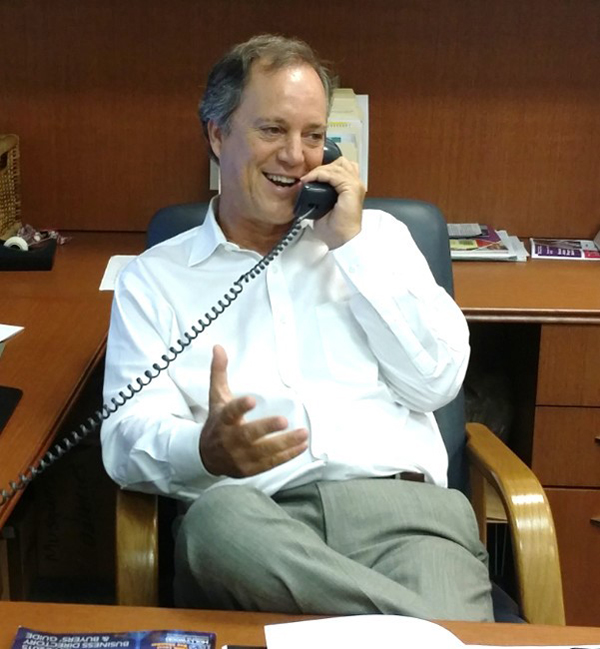 Our District office is conveniently located in the lobby of the Hollywood Branch of the Broward County Public Library at 2600 Hollywood Blvd, next to Hollywood City Hall. This office is open for your convenience Monday through Friday from 10AM to 4PM. If you would like to schedule an appointment, or you have a great idea, suggestion or an issue that needs my attention, feel free to call me at 954-357-7790 / 7006 or send me an email at bfurr@broward.org.
County Commissioner Beam Furr District 6
Broward County Commission | 115 S. Andrews Ave. Room 412 | Fort Lauderdale, FL 33301
Email - BFurr@Broward.org | Website - Broward.org | Phone: 954-357-7006