Greetings,
May was a bit of a rainy month, but things continue to shine brightly in Broward County. We are getting ready for a busy summer by working to make life in Broward better than ever for our visitors and our residents. Here are some things that "may" help bring some sunshine to your day!

My Next Move
The Third Annual "My Next Move" College, Career and Work Readiness Program took place on May 10th. This year, the program expanded from serving 400 high school students in four schools to 850 students from eleven high schools throughout Broward County. This program is geared toward seniors who are not only selected for their potential, but also because they are just weeks away from graduating and do not have solid plans. The "My Next Move" program shows them the good jobs and careers our County offers that will allow them to contribute to our local economy.
For the past three years, we have been working with the Greater Fort Lauderdale Alliance, Broward County Public Schools, CareerSource Broward, OIC of South Florida, Hispanic Unity of Florida, The Children's Services Council and others to provide options to these students. We bring together unions, trade groups, public entities, private businesses and our local public colleges to provide real opportunities for participants. Broward County is very proud of our partnerships and we look forward to continuing the collaboration to support success in Broward through one of our most valued currencies – the talent of our young people. I was happy to hear that most of the young graduates walked out with a job or a good chance at one.
Hundreds of talented students met with employers at the 2018 My Next Move Program!

Transportation Surtax
I am sure everyone reading this has had the experience of being late because they were stuck in traffic, frustrated because of the congestion and waiting for that light to change. Sixty-four households move to Broward every day, and each year we welcome more than 12 million visitors. And those numbers are expected to grow, so congestion will only get worse. Broward County is considering a one-penny sales tax for extensive transportation enhancements. This month, Broward County presented our transportation surtax plan to municipal elected officials. Our plan includes 73 major intersection improvements, 46 miles of expanded roads, 40 miles of new sidewalks, 27,000 feet of drainage along roadways, 9 miles of resiliency improvements, 95 miles of greenways, and 75 miles of fiber optic cables that will be used for traffic light synchronization. It also includes many new and more frequent bus routes, paratransit improvements, community buses, and light rail. You can learn more at broward.org/pennyfortransportation. There, you can check out our presentation and look at an interactive map to see projects in your city. Additional projects are still being added to the website so stay tuned!
Visit the broward.org/pennyfortransportation website to learn more!

Climate Roundtable
This month, the Mayor's Climate Roundtable was held at Long Key Nature Center. At this roundtable, elected officials and staff from every municipality in Broward – as well as business and organizational leaders – came together to discuss what we can do to make our region both more resilient and more sustainable. This is going to require teamwork. We are all one County and one region, and we need everyone working in unison to ensure that we are prepared for the threats of climate change. We are entering budget season for all municipalities, and my hope is that funds for resiliency are included in capital improvement plans. This Roundtable was very productive, and it was a great opportunity to answer questions and learn more about what kind of projects we are undertaking to make sure we are ready.
Thank you to all the elected officials and municipal staff who joined us for this important discussion.

Radio System – What Broward is Doing
There has certainly been a lot of news coverage and questions about the operations of our emergency radio system during a crisis, specifically during the Parkland shooting. Broward County is in the midst of replacing our existing radio system with a new one, with more coverage and more capacity. We understand the concerns, and we have had several meetings and workshops with police and fire chiefs, Motorola, and our Office of Regional Communication and Technology to make sure we address the communication problems experienced on February 14th and at FLL. We owe it to our residents, and we are doing everything we can to expedite the activation of the new system. We will continue to keep you updated as things progress.
Thank you to Motorola and Broward Fire and Police Chiefs for participating in this helpful discussion.

Terminal 4 Baggage Claim Open
A new world-class baggage claim area is now open at Broward's Fort Lauderdale-Hollywood International Airport! The new Terminal 4 baggage claim is state-of-the-art and designed to serve more visitors than ever, specifically the large number of international arrivals in Terminal 4. FLL is the fastest growing airport in America – and it deserves the best facilities possible. Congratulations on the wonderful opening!
The new Terminal 4 baggage claim looks spectacular, and it was great to cut the ribbon alongside
Aviation Director Mark Gale, Congresswoman Debbie Wasserman-Schultz, Commissioner Nan Rich,
and Deputy County Administrator Monica Cepero.

Senior Hall of Fame
Congratulations to the 2018 inductees of the Broward Senior Hall of Fame! The Senior Hall of Fame honors outstanding seniors who have contributed to our Broward community through volunteerism. I was very proud to serve as Chair of the Selection Committee. This was not an easy task, given how incredibly qualified the candidates were. But in the end, we picked some truly special Broward residents. This year's inductees are Renee Smoley, Julia Ruiz, Gary Lawson, Linda Jones, Caryl Hattan, Ann Harsh, Shelly Greenberg, Lillian Bergstein, Elizabeth Dawson, and Bruce Blitman. Thank you for all you do for Broward County!
Congratulations to the 2018 inductees of the Senior Hall of Fame! Thank you to Edith Lederberg for her years of service, and for planning this event with the Aging and Disability Resource Center of Broward County.

Realtor Event
In an effort to end homelessness in our County, Broward's business community has partnered with the United Way's Mission United and Broward County government to form the Broward Business Council. I was pleased to speak at the Realtor Association Mayor's Breakfast about programs to end this systemic problem. Homelessness is still a major issue in Broward and more than 40 percent of our homeless population is comprised of families. We must continue to focus on Rapid Rehousing to transition homeless residents to permanent housing. However, solving the underlying problems that are at the root of homelessness only works if there are housing units available. Through the Landlord Recruitment Initiative, landlords could literally hold the key to alleviating homelessness in Broward. This Initiative matches landlords with homes for rent, with homeless residents in Broward. We need a full community effort to get these residents back on their feet.
The Landlord Recruitment Initiative is key to ending homelessness in Broward County.

Brightline Now Open
The Brightline route to downtown Miami is now open! On May 11th, we celebrated the full connection from West Palm all the way to Miami. If you are looking for a fast and comfortable way to get to Miami or up to West Palm with no sweat and no traffic, catch the Brightline in Fort Lauderdale and you will be there in a half hour! For more information, visit the website.
You can pick up the Brightline at 101 SW 2nd Avenue in Downtown Fort Lauderdale!

Celebrity Story Hour
It was a joy to read to some really great kids at the Celebrity Story Hour at Stirling Road Library! This was a fun event that featured many Broward County officials including Hollywood Mayor Josh Levy, Hollywood Commissioner Richard Blattner and Broward Libraries Director Kelvin Watson. We read books to the kids, had a snack, and encouraged the joy of reading. I read "The Story of Ferdinand" by Munro Leaf, and had fun pretending with the kids, smelling imaginary bouquets of flowers.
Thank you to everyone who participated in and helped organize the Celebrity Story Hour!

BLI Graduation
Congratulations to the 2018 graduates of the Business Leadership Institute for Early Learning! The BLI program develops leadership capacity and business skills among the owners of early learning programs in Broward. Beyond business survival, a business must be stable to focus on re-investing its revenue into ensuring the highest quality offerings. Business sustainability in the early learning industry has a significant impact on Broward's families but beyond that, high quality early learning has a significant impact on the future of Broward County. The ceremony celebrating this year's graduates went very well, and we look forward to seeing them take each of their early learning programs to new heights.
It was a pleasure to speak at the 2018 Business Leadership Institute for Early Learning Graduation,
alongside BLI staff and Congresswoman Debbie Wasserman-Schultz.

P3 Eco-Challenge
It was a really great time at the 6th Annual P3 Eco-Challenge Awards Ceremony! The P3 (Preserving our Planet for Prosperity) Eco-Challenge recognizes and rewards Broward County Public School teachers, students, administrators, and volunteers for their efforts to implement environmentally sustainable measures and green initiatives within their schools and communities. Sustainability is a long-term process that will have major effects on our future. And, having our schools lead the way is a fitting start. We had many great winners this year, with Orange Brook Elementary School in Hollywood winning top honors. Congratulations to all the recipients and thank you for your efforts in implementing sustainable projects!
Congratulations to Orange Brook Elementary School on their grand prize winnings!

New League of Cities President
Congratulations to the new President of the Broward League of Cities, Mayor Tim Lonergan of Oakland Park! I presented a proclamation to welcome Mayor Lonergan and the rest of the new board at the annual Broward League of Cities gala. The League of Cities is an invaluable partner as we work with all our cities on issues important to the entire region. This includes everything from transportation to climate change to the economy. I look forward to working with Mayor Lonergan, the rest of the executive board, and League of Cities staff as we make Broward County better than ever.
Congratulations to Mayor Tim Lonergan and the rest of the new League of Cities Board!

Pembroke Pines Arts and Drama Camps
Parents in Pembroke Pines: are you interested in signing your child up for a wonderful summer of arts and culture? Then contact the numbers below and register them for an Art and Drama Summer Camp! These camps will help your child grow as a person and as an artist, learning social skills and cultural literacy through painting or performing.

Hallandale Happenings
The Hallandale Happenings will be presenting an annual award to the best entertainment venue in Hallandale Beach, and it is not too late to vote! With so many wonderful businesses and restaurants in Hallandale Beach, there is certainly an abundance of choices. The winner will be included in an upcoming edition of Hallandale Happenings! Please visit cohb.org/nominate to cast your ballot!
Log on now to nominate!

Hurricane Preparedness Sales Tax Holiday
June 1st is the official start of hurricane season, and it is time to start stocking up on items to get ready! June 1st to 7th is the Florida Disaster Preparedness Sales Tax Holiday. During this entire week, there is no sales tax on qualifying items needed for hurricane preparation. A full list of these items is pictured below. For more information, visit the Department of Revenue website.

Summer Learning at the Library Programs
There's no better way to spend a summer than with a great book! Sign your child up now for the Broward County Library Summer Learning Program. The Summer Learning Program is an opportunity for your child to gain a love of reading and improve their skills, all while having a great time! Check out the event schedule that includes festivals, cooking class, parties, petting zoo, magic and comedy shows and so much more. You don't want to miss this!

Contact Us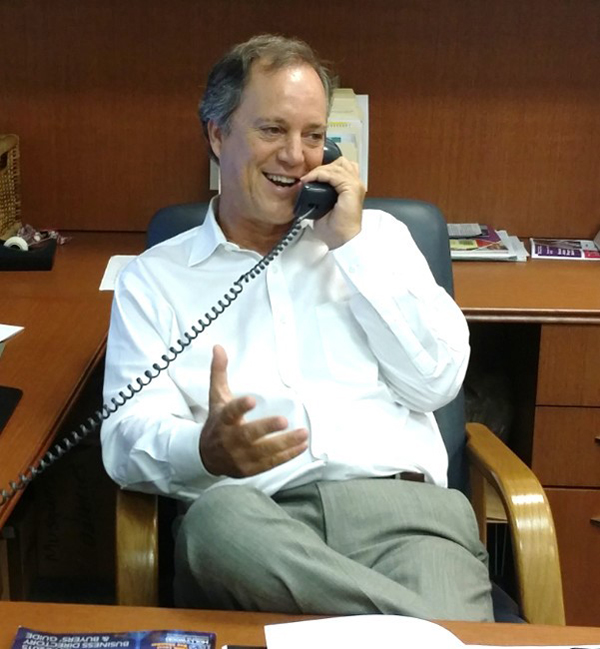 Our District office is conveniently located in the lobby of the Hollywood Branch of the Broward County Public Library at 2600 Hollywood Blvd, next to Hollywood City Hall. This office is open for your convenience Monday through Friday from 10AM to 4PM. If you would like to schedule an appointment, or you have a great idea, suggestion or an issue that needs my attention, feel free to call me at 954-357-7790 / 7006 or send me an email at bfurr@broward.org.
County Commissioner Beam Furr District 6
Broward County Commission | 115 S. Andrews Ave. Room 412 | Fort Lauderdale, FL 33301
Email - BFurr@Broward.org | Website - Broward.org | Phone: 954-357-7006