Greetings,
I'm glad we had such a great tourist season this year, but I also enjoy when things quiet down a bit. It's not like it used to be, when everything closed up, but I can still tell a difference. Even if things have quieted down, our work at Broward County is as busy as ever! Read on to find out what has been happening in Broward this month.

Economic Engine Report
Each year, we hear the annual Economic Engine Report at the Convention Center, which describes the hard work the Port, Airport, and Convention Center are doing to make sure that Broward's economy is thriving. And it is – our port and airport are among the fastest growing in the entire country, and we continue to see high tourism numbers and use of our convention center, which will only improve in years to come with the new redesigned Convention Center coming into play. FLL Airport saw a record-breaking 34 million passengers, and our port led the way on over $100 billion in trade. Our hotel rooms held the highest occupancy rate in the state, with an average daily room rate that increased by 8% in the last year alone. Because of these economic engines, Broward County saw an increase of over 10,000 jobs in 2018 alone. Our unemployment rate of 3% is lower than the average for the country, region, and state.
Panelists included moderator Heiko Dobrikown, Aviation Director Mark Gale, Senior VP of the Convention Center and Visitors Bureau Ed Simon, and Acting Port Director Glenn Wilshire.

My Next Move
The Fourth Annual "My Next Move" College, Career and Work Readiness Program took place this month. This year the program served 800 bright and promising young students throughout Broward County. My Next Move is geared toward graduating High School seniors who were specially selected for their potential, but also because they were just weeks away from graduating and did not yet have solid plans for the day after graduation. The "My Next Move" program shows them how much our County has to offer, as shown in the Economic Engine Report section above, in the way of good jobs and careers that will allow them to contribute to our local economy.
For the past four years we have been working with Broward County Public Schools, Greater Fort Lauderdale Alliance, CareerSource Broward, OIC of South Florida, Hispanic Unity of Florida, The Children's Services Council and others to provide options to those students. This year, the Broward Schools' Department of Career, Technical, Adult and Community Education (CTACE) played a critical role in setting up and running the program. Over the years we have been able to bring together unions, trade groups, public entities, private businesses and our local public colleges to provide real opportunities for the participants. We are very proud of our partnerships and look forward to continuing the collaboration to support success in Broward County through one of our most valued assets – the talents of our young people.
A packed crowd of bright young graduating students filled the gym to learn about great opportunities.

Quiet Zones
Can't you hear the whistle blowing…
Rise up so early in the morning
Well, the whistle will be blowing a little less for residents living near the FEC train track. A Quiet Zone will officially be put into place May 18th within the entire County along the FEC railroad. This Quiet Zone is the longest continuous Quiet Zone in the United States. This has been a long process, as construction of barriers and signage has been underway since 2016. The Quiet Zone includes Hollywood and Hallandale Beach. The Quiet Zone is an area where train horns will not be blown, and the barriers are meant to serve as a safety buffer for residents who otherwise would have heard a train coming. The Quiet Zone will hopefully help some of our residents get a better night sleep!
Quiet Zone Reaches Completion. It has been a long-time coming, but the quiet zones are finally complete!

Library Week
April marked National Library Week throughout the country! I am proud to be a former librarian, so this week means a lot to me. National Library Week is celebrated annually. The theme for this year is Libraries Equal Strong Communities. This year's Library Week was extra special here in Broward, because our Libraries Director, Kelvin Watson was named Florida Librarian of the Year!
Are you an aspiring author? The Library is supporting aspiring authors in Broward County through the Local Authors program and now provides BiblioBoard. BiblioBoard is a free tool that allow authors to professionally format their works and share them with an online global community. Broward County Libraries supports strong communities by providing resources not only at our library locations but in unlikely places; like PopUp Libraries in a coffee shop, on buses, and in parks. Through numerous new initiatives, strategic partnerships, & services, the Broward County Library is attracting more usage of resources and greater attendance to public programs.
Congratulations, Director Watson!

Week of the Young Child
It was my honor to present a proclamation to early childhood educators honoring the "Week of the Young Child". The Week of the Young Child is meant to highlight how critical high-quality early childhood education is for proper development and a bright future. We must rise to the challenge and meet the needs of our young children, which includes the best possible education we can give them. This year, April 8th- April 12th was officially the "Week of the Young Child" here in Broward!
I was honored to present this proclamation for Week of the Young Child.

State Legislative Update
Another state legislative session is almost over, and there was some good news for Broward County -funding was approved for the C-51 Reservoir which will help keep our water supply clean, and important first steps were taken on criminal justice reform. But while this year brought bits and pieces of good news, there were other concerning developments. Among them was the decision to make voting more difficult for returning citizens who have served their time for a felony. The voters of Florida made it very, very clear that they supported Amendment 4 and its goals. The will of the voters should not have been overturned by our state legislators. These people who have served their time deserve a second chance.
I was also very disappointed in the decision to alllow school districts to arm teachers. Brave students and teachers from around the state made it clear that they do not want guns in their classrooms. But our state legislators did not listen. State leadership should have listened to the students who have become leaders of a national movement to prevent gun violence in our schools. They should have listened to their teachers, who are just as loudly opposed to this bill that would give them guns. Teachers in Florida are in the bottom five in the nation in pay – we should be giving them raises, not weapons. Students do not support this bill. Teachers do not support this bill. Our state leaders shouldn't have either.
Students and teachers in Florida joined in on protests to remember the 20th anniversary of the Columbine shooting, and they made their thoughts clear on guns in school.

Mural Dedication
Art is lifting up communites, and that impact can seen by anyone driving down Broward Boulevard. The Harold Reitman Boys and Girls Club of Broward County has unveiled a beautiful mural. This mural is a reflection of this community and serves as inspiration to the dozens of promising young people who are in the Boys and Girls Club. It was created by the talented artist Elio Mercado, and depicts imagery like a graduating student, a boy playing baseball, and a girl dancing. Our Broward County Cultural Division played an essential role in making this happen. For anyone interested in checking it out, you can drive by 3025 W Broward Blvd. in Fort Lauderdale.
Drive by and check out the beautiful new murals!

Pines Student Teacher Award Recognition
The Pembroke Pines Chamber of Commerce honored the incredible teachers of the year at their annual Gold Star Breakfast. It was a pleasure to see so many talented teachers rewarded, but there is an element of bittersweet to all of it. Teachers in Florida rank in the bottom five of wages throughout the country – they deserve so much more for all the hard work they do. Let us keep working to make sure that happens. For the teachers who were rewarded at the Gold Star Breakfast, and the students who received scholarships at this event, congratulations. I'd like to wish a special congratulations to my old boss, Michelle Kefford, the principal of Flanagan High School, for being named Principal of the Year for the state of Florida!
Congratulations to these students who received scholarships at the Gold Star Breakfast!

Earth Day
April 22nd marked Earth Day across the world. With the ever-growing threat of climate change, Earth Day is more important than ever. We have a responsibility to be environmental stewards who look out for the next generation, and that begins with making a world that is both more sustainable and resilient. In Broward County that means, among other things, installing electric vehicle infrastructure, moving our bus fleet away from fossil fuels, and building infrastructure that will resist more powerful storms and rising sea levels. This month, I will be discussing potentially new solutions at a Green New Deal Town Hall which will be held Tuesday, May 7th at 7pm at the Hollywood Beach Community Center, 1301 S Ocean Drive in Hollywood. I am particularly interested in discussing the ways a Green New Deal would create good jobs and increase the labor market. I look forward to continued collaboration will all potential partners and allies on how to make our region better prepared for the future.
These town halls held across the country are important for discussing a more sustainable future.

Transportation in Broward County
Broward County transportation is on the move! The County is taking action to cut down on congestion, improve public transit, and make sure that we have a better transportation system. We have signed an Interlocal Agreement between the County and the MPO that will determine the process for how funds are distributed to cities for local projects. On May 7th, we will be approving the budget to hire staff for improving intersections, laying down fiber optics network, and opening more bus routes. We're also working with the Florida Department of Transportation to ensure that we have everything in place to synchronize our traffic signals. These are the first major steps to delivering on the promises made when voters approved the transportation referendum in November.
Some of the important numbers around our transporation plan.

Joining of Synagogues
It was a moving experience this month at Century Village Pembroke Pines as two beloved institutions, The Century Pines Jewish Center and the Village Reform Congregation, joined together to become one. This new institution is called Pembroke Pines Jewish Center, and it will be a shining light of religious collaboration and spiritual leadership in the community. During the joining of the two groups, the Torah was passed from member to member to symbolize shared values and goals. This day also marked the annual Holocaust Remembrance Ceremony. We heard from Holocaust survivors and their families, who showed courage in telling their stories of loss and survival. It serves as another reminder that we must not forget our past. Thank you to the leaders at both of the synagogues for your great work planning the event, which featured many elected officials and community members.
I joined religious leaders at Century Village Pembroke Pines for the joining of the two congregations, along with Pembroke Pines Mayor Frank Ortis and Commissioner Angelo Castillo.

Rotary Club of Hollywood
I was glad to have had the opportunity to speak to the Rotary Club about solid waste in Broward County. We are moving along on the topic of a comprehensive solid waste system. We have received and discussed the final report and recommendations from our consultant, and we are in the process of creating a Memorandum of Understanding between the County and all the municipalities. The Rotary Club serves as an essential partner for conversation and advice whenever we bring important topics of discussion to our area. Thank you to Pastor Terry Danger for inviting me.

North Perry Airport
Do you live near North Perry Airport? Do you have questions about how it will continue to impact your life as big changes happen? Come out and join us for a public workshop on North Perry Airport's Master Plan. This is your opportunity to weigh in on how you would like to see North Perry develop and what changes you think are necessary. Community input is essential in this process. We are committed to the best regional aviation system possible, between North Perry and FLL – and we want your help in making that happen.

Hallandale Beach Community Unity
Community is part of what makes Hallandale Beach great, and this month presents a great chance to show it off! Community Unity in Hallandale Beach will be held Saturday, May 4th from 2-6pm in Foster Park Plaza, 609 NW 6th Avenue in Hallandale Beach. This is a great day filled with talent shows, family activites, and great food!

Pembroke Pines Day
Happy Birthday, Pembroke Pines! The city celebrated its birthday at the Annual Pines Day, which brought tons of food, fun, and activites! On top of all of that, it also brought one of the most delicious annual traditions – the giant birthday cake! It was another fun year, and I know that this will be an even better year around the sun for Pembroke Pines.
Happy Birthday, Pembroke Pines!

Hurricane Season – Shelter Update
It is hard to believe that hurricane season is almost upon us! The season officially begins June 1st and Broward County is working hard to get ready.
We are reaching out to our partners, namely the School Board and all the County municipalities, to help with staffing all our shelters. We want to greatly expand our capacity over what it was for Hurricane Irma, with a goal of 1,100 shelter staff working in three eight-hour shifts at our shelters. This responsibility must be shared to ensure that every resident and visitor in every municipality who needs it, has access to staff supported shelter. We are all in this together, and we are all committed to making sure our shelters are ready and better prepared than ever. Collaboration will go a long way to making sure the shelters will be well-run and have a knowledgeable and dedicated staff ready to help in case a storm strikes. Make sure to take stock of your supplies and do everything you can to get ready for the season!
The Vulnerable Population Registry is a tool that municipalities can use to help evaluate resident needs in their communities and assist in planning a response in an emergency.

Contact Us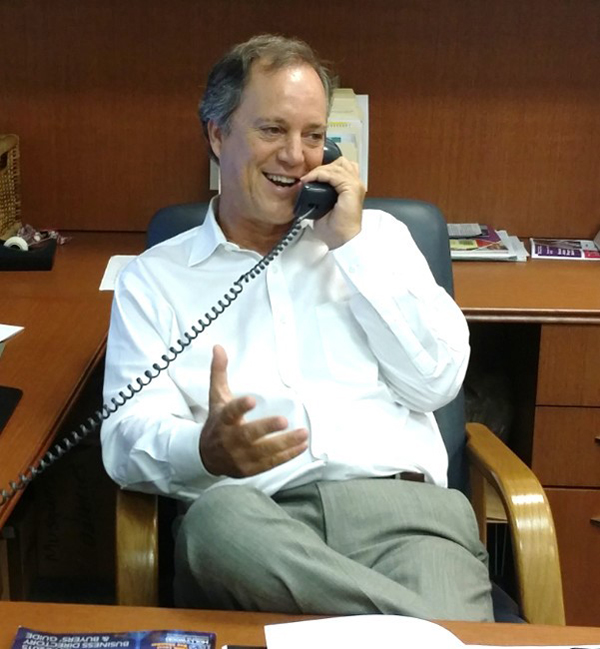 Our District office is conveniently located in the lobby of the Hollywood Branch of the Broward County Public Library at 2600 Hollywood Blvd, next to Hollywood City Hall. This office is open for your convenience Monday through Friday from 10AM to 4PM. If you would like to schedule an appointment, or you have a great idea, suggestion or an issue that needs my attention, feel free to call me at 954-357-7790 / 7006 or send me an email at bfurr@broward.org.
County Commissioner Beam Furr District 6
Broward County Commission | 115 S. Andrews Ave. Room 412 | Fort Lauderdale, FL 33301
Email - BFurr@Broward.org | Website - Broward.org | Phone: 954-357-7006