Greetings,
Broward County was on high alert this month as Hurricane Dorian moved towards our shores. We are thankful that we were spared the worst of the damage from this storm. But September is the peak of hurricane season and that means we have to stay vigilant and prepared for another storm that may threaten us this season. Hurricane Dorian was a test of our ability to prepare for a storm. I think we passed with flying colors – so let's keep it up and remain storm ready.
I would like to thank the hundreds of Broward County employees who volunteer their time to help our community before, during and after a storm. This includes the library staff who serve as shelter managers and volunteers, as well as staff from many other departments who work at our Emergency Operations Center to coordinate and provide the specialized services our residents need to get through a storm and its aftermath. We did not have to move to a full activation and shelter operation this time around. But no matter what, we are fortunate to have so many Broward County employees who step up and keep our residents safe for any threat that comes our way. Thank you for your service.
Broward County residents can be ready for the rest of hurricane season. I strongly encourage you to sign-up for the AlertBroward Emergency Notification System. AlertBroward provides residents critical information about evacuations, open shelters, potentially dangerous roads and conditions, office openings and closings, and more. You can sign up by visiting this link or by texting "AlertBroward" to 888777. You should also follow the updates from the Florida Division of Emergency Management by going online to www.floridadisaster.org. I also encourage you to make an evacuation and shelter plan. You can find out more information on evacuations here and click the evacuation map to find out if you are in a required evacuation zone. If you decide to evacuate, you should know where you can find the nearest shelter in Broward County. This link has a complete list of the shelters that could be activated in Broward, including pet-friendly shelters. You can call the Emergency Hotline at 311 or 954-831-4000 for more information.
All residents should follow the warnings, stock up on supplies, and sign-up for those alerts! As always, you can contact my office (954-357-7790 / 7006) if you have questions or concerns about preparing for a hurricane.
While Hurricane Dorian spared South Florida, our friends in the Bahamas were struck with devastating fury. If you would like to help in relief efforts, a number of local organizations have mobilized to accept donations of the above listed items. For a complete list of donation options, visit our website. www.broward.org/dorianrelief

School and Community Safety Taskforce
Last year, following the MSD tragedy, the Broward League of Cities convened a Taskforce comprised of broad representation from community stakeholders. The Broward School and Community Safety Taskforce produced a report featuring far-reaching recommendations. This August, just days before the first day of school, a one-year later update was released that shows a very promising coordination and sharing of resources that accomplished many of the goals outlined in the initial recommendations. It also outlines what more needs to be done. You can read the report here. In addition, the Board of Broward County Commissioners recently received the post-MSD report from the National Police Foundation. Together, these reports offer a way forward for policy makers to provide reassurance for many parents and citizens as the new school year begins. There is still a lot that must be done in order to combat the dangers we face– but this is a positive step forward here in Broward.
Thank you to the fellow members of the School and Community Safety Task Force, including my co-chair
Mayor Mike Ryan of Sunrise, and Mayor Christine Hunschofsky of Parkland.

West Lake Park Tower
Earlier this summer, Broward County and the City of Hollywood agreed to binding arbitration that would determine which site was a better option for the East Hollywood E911 Radio Tower Site. The two parties agreed to adhere to the decision of the third-party expert on which site was overall better for the public good: West Lake Park or the CIRC Hotel. After a thorough investigation and report by the agreed-upon expert, the determination was made that the West Lake Park site was a better option. We appreciate everyone who voiced their concerns – this process has allowed us to make sure we are moving forward with the absolute best option for all of our residents, and it has given us the insight to make sure that the West Lake site is prepared as soon as possible for threats like flooding.
The E911 Radio System is so important to the future of Broward County. Our first responders need a working radio system to keep our residents safe. We cannot afford less than the absolute best possible system in place for our first responders to have full communications available. The East Hollywood E911 tower is a key link in the entire system. Major progress is being made at other sites. With this decision in Hollywood, we are looking forward to getting the entire system up and running by spring of 2020. Thank you to everyone who participated in this process.
A comparison of the coverage area and quality if the tower was on the Circ (left) or in West Lake (right).

Pacesetter Community
For the third year in a row, Broward County has been recognized as a PaceSetter Community by the National Campaign for Grade Level Reading! We are one of only 32 communities throughout this country recognized as setting the pace for grade-level reading! We received this award in recognition of our county-wide achievements in new programs and ideas for improving childhood literacy and making sure our students can read at grade level. Over the past five years, students reading at grade-level has increased by seven percent in Broward County, and 96 percent of students have shown significant growth in that same time period. We have also seen a strong uptick in reading scores on the FSA. Let's keep up the good work!
Proud to say that Broward continues to set the pace at Grade-Level Reading!

New School Year
August marked the start of a new school year in Broward County. We are so excited to see our promising students go back to school – from the class of 2020 to the class of 2033. I was pleased this month to participate in several back to school events throughout District Six, including the Back to School Extravaganzas with the Children's Services Council in Hallandale Beach and Pembroke Pines. Sharpen those pencils – another great year is on the way!
Made a new friend for the start of school! Thank you to everyone who participated in
these Back to School Extravaganza.

Children's Literature Conference
As noted above, literacy for our children and students is one of the very top priorities for Broward County. This year, Broward will be hosting the 32nd Annual Conference on Children's Literature! This Conference brings together authors, teachers, media specialists, and parents to work together on best practices to cultivate a love of reading in young people. This will be an incredible and enriching learning experience for all of those who work with children and are responsible for helping them learn how to love to read. The event will be on September 27th starting at 8:30am at the Broward County Main Library, 100 S. Andrews Ave in Fort Lauderdale. We hope to see you there!
Hope to see you there!

Energy Standards
In September, the Florida Public Service Commission will consider energy efficiency standards for utility companies in Florida. In response, The Broward County Commission voted to send a resolution to the PSC that encourages higher energy efficiency standards in line with other states in the Southeast. The resolution calls for an increase in programs to reduce demand for electricity – including programs like energy audits, appliance efficiency measures, and better insulation. Electricity accounts for 28 percent of greenhouse gas emissions – the second highest of any sector, behind transportation. Lowering our emissions in electricity and transportation is key to meeting the goals outlined in our Climate Change Action Plan. Currently, only five other states save less electricity than Florida! We are not doing good enough. That is why the County Commission voted to pass this resolution. Higher energy efficiency standards will reduce emissions AND reduce long-term costs to paying customers like you. The resolution specifically said that programs should be targeted to low-and-moderate income residents to make sure that the benefits apply to all Floridians. I am very glad that our Commission decided to take a stand on this critical issue.
It is time for Florida to invest in energy efficiency programs that
are on par with the rest of our region and country.

Budget FY2020
The budget process is one of the most important things that the Broward County Commission does each year. As hard as it is to believe, the process is already nearly over – we have had several workshops that gave detailed analysis of various elements of our budget. I am pleased so far with the proposed budget, which includes significant funding for resiliency and electric vehicles, plus additional funding for early childhood literacy programs, solid waste, affordable housing, and many other important topics. The final step is the two budget public hearings that will be held this month. If you are interested in attending, they will be held on September 10th and September 24th starting at 5pm at Broward Government Center Room 422, 115 S Andrews Ave. in Fort Lauderdale.
A breakdown of how Capital Fund resources would be distributed – the Capital Fund is used
for large-scale rehabilitation and construction of projects.

Transportation Surtax Workshop
One of the most important elements coming out of the budget process is how we operate on transportation and transit after the referendum was approved in November. Our County staff has produced a detailed plan for transportation that set aside funding both for near immediate improvements and major long-term projects. The Broward Metropolitan Planning Organization (MPO) also gave a workshop on their Commitment 2045 transportation plan for Broward, which we are working to tie-in with our surtax plan. The MPO also gave a workshop to interested parties on how surtax funds will impact local municipal transportation and transit projects. Stay tuned – we have some very exciting things cooking!
A map of the hubs and corridors that the MPO has identified as high-opportunity areas
for transit-oriented development in their 2045 plan.

National Night Out
This month marked National Night Out, an annual community-building campaign that promotes police-community partnerships and neighborhood camaraderie to make our neighborhoods safer, more caring places to live. National Night Out is one of the most fun parties of the summer. But it represents much more than just a good time. It is all too clear to many of us that, in a number of communities, the level of trust could be improved with local law enforcement. National Night Out is one of those opportunities to have heart to heart dialogues, strategy sessions, and honest discussions that allow for people to see each other in another light. Across Broward, block parties and BBQs were held for National Night Out, and I had a great time attending several in District 6 myself!
Thank you to all the neighbors and first responders who participated in this year's National Night Out!

Coral Breakthrough
This month, scientists at the Florida Aquarium were able to spawn Atlantic Ocean coral in a laboratory for the very first time. This means they were able to successfully create the type of coral that we see in our Florida reef tract. Our reef tract has been damaged severely by disease and warming ocean waters. This breakthrough could mean a significant step toward` rebuilding the Florida reef tract, as scientists could create enough natural Atlantic coral in labs to replace damaged sections. This is great news, but it is still early, and we should be following through on other solutions. That is why the Broward County Commission passed a resolution encouraging Congress to reauthorize the Coral Reef Conservation Act of 2000, which is essential to protecting our Florida reef.
Scientists worked long and hard to make this breakthrough possible.

Citizen Scientist
Broward County residents, now is your chance to become a citizen scientist! King Tide Season is here, and we are going to need your help documenting and tracking how high the tides rise this year. This data is absolutely critical to our understanding of sea level rise and our plans for coastal resilience. In order to get the best information, we need you! Take out your camera and your ruler and help us gather important data on the tides. For more information on how to do this and what to expect, click here.
We need your help to study the continually rising King Tides this season.

Realtors and Homelessness
This month, I had the opportunity to meet with the South Broward Board of Realtors to discuss the role of realtors and landlords in solving the problem of homelessness in Broward County. We need these partnerships in order to make more units available for those experiencing homelessness, especially for rapid rehousing programs. Rapid rehousing connects homeless residents and families to permanent housing, providing them immediate shelter to serve as a foundation of stability as they work to find services, jobs, and more. It would be effective for Broward County to establish points of contacts that could connect residents directly to available units and their owners. I look forward to continuing to work with realtors and landlords to provide solutions in our community and make sure all of our residents have the opportunity to find housing.
Thank you to Adam Sanders and the rest of the South Broward Board of Realtors team for meeting.

JOBtober Fest
Are you a job seeker in Broward County? You don't want to miss the JOBtober Fest hosted by the Broward County Human Resources Division! This event will give residents looking for a career the opportunity to network with county agencies and find out more about the opportunities available. It will be held on Friday, October 4th from 11am-5pm at Broward County's Main Library on the 6th Floor, 100 S Andrews Ave. in Fort Lauderdale. For more information, please contact careers@broward.org or call 954-357-6020.

Hollywood Five Year Plan
This month, the city of Hollywood held a workshop seeking resident input on the next update to the five-year action plan that will help map out the goals and projects of the city through 2024. The five-year plan was last updated in 2014. I am pleased to see that Hollywood is incorporating the feedback of residents in constructing this plan. It is exciting to see a comprehensive plan come together for the benefit of our city – Hollywood has big things planned in the next five years. If you want to contribute input, you can take the survey here. We will update you again when more workshops occur and the final plan comes available!
Fill out the survey today!

Pembroke Pines Art Show
Calling all artists! The 15th Annual Pembroke Pines Art Competition is coming very soon. The Pines Art Competition is one of the most fun events in the area every single year and allows residents like you to submit beautiful creations and show the artistic strength of our community. Even if you do not submit art yourself, you should still attend – it will be held October 11th at 7pm at Studio 18, 1101 Poinciana Drive in Pembroke Pines. If you would like to find out more about submitting to this competition, please call Amelia Mohamed at 954-961-6067.

Hallandale Beach Weather Ready Ambassador
Hallandale Beach has been named by the National Oceanic and Atompsheric Administration (NOAA) as one of their "Weather Ready Nation Ambassadors"! These Ambassadors are selected to play a role as formal partners with NOAA to improve regional readiness and response against extreme weather like hurricanes. Hallandale Beach is hard at work to promote Weather-Ready methods and help residents make the most efficient choices for protecting their homes. Thank you for stepping up!
Hallandale Beach is hard at work to keep you safe!

Hispanic Heritage Month
September is Hispanic Heritage Month throughout the United States, and Broward County will be celebrating all month! We will be hosting several exciting events at our libraries that highlight the contributions and history of Hispanic and Latin people in our Broward family. To find out more about the events, click here.
Happy Hispanic Heritage Month!

Labor Day
Happy Labor Day! Unfortunately, this year's Labor Day was a bit of a wash out because of Hurricane Dorian. But regardless of all the fun activities planned, we need to think of Labor Day less as a day off and more as a tribute to the labor movement that has built our country into what it is today. Labor is the foundation of the American economy. The labor movement is responsible for 40-hour weeks, for fair pay, for fair treatment, and much more. We should be celebrating our workers and our labor activists everyday for all they make possible. Thank you for everything you do!

Contact Us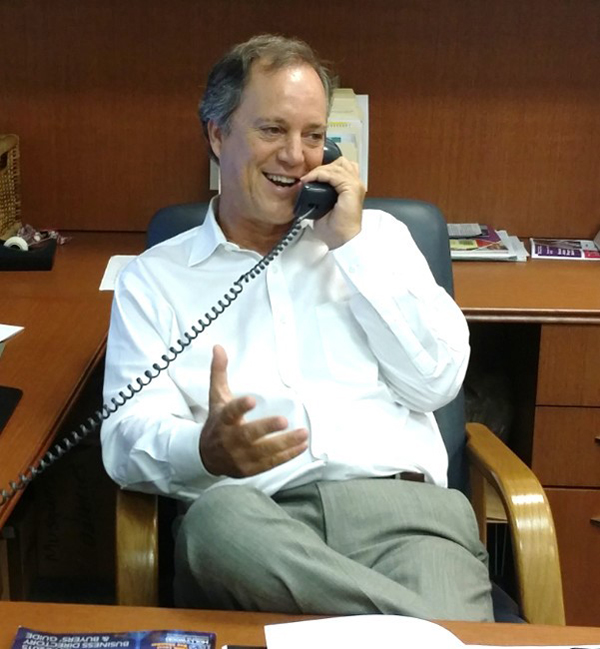 Our District office is conveniently located in the lobby of the Hollywood Branch of the Broward County Public Library at 2600 Hollywood Blvd, next to Hollywood City Hall. This office is open for your convenience Monday through Friday from 10AM to 4PM. If you would like to schedule an appointment, or you have a great idea, suggestion or an issue that needs my attention, feel free to call me at 954-357-7790 / 7006 or send me an email at bfurr@broward.org.
County Commissioner Beam Furr District 6
Broward County Commission | 115 S. Andrews Ave. Room 412 | Fort Lauderdale, FL 33301
Email - BFurr@Broward.org | Website - Broward.org | Phone: 954-357-7006