Greetings,
Summer is officially upon us, and with it comes heat and hurricane season! Broward County is hotter than ever this month with important topics, and the County Commission is staying busy to match! As you will read below, there is a "storm" of items happening near you!

North Perry Airport
Broward County Aviation is working on the Master Plan for North Perry Airport, and feedback from community members is an essential part of this process. This month, I took part in a workshop that invited Pembroke Pines residents and stakeholders to give their input on the North Perry Aiport master plan. Moving forward, we will continue to develop North Perry in a way that keeps our aviation operations top-of-the-line while also addressing concerns of local businesses and residents. I will keep you updated as we move through this process!
Some of the conceptual renderings for the North Perry Airport Master Plan.

Green New Deal
The UN reported that one million species could go extinct because of human activity including more than 1/3 of all marine life and coral reefs on Earth. If that isn't a wake-up call to take action, I don't know what is! Fortunately, many people are fired up and ready to get to work. This month, I participated in a townhall with more than 100 Broward residents to discuss real solutions to our climate problems. We should be thinking big with federal programs like a Green New Deal. I am particularly interested in discussing ways a Green New Deal would create good paying jobs for the future and improve the labor market.
We also must harness that grassroots energy to implement changes In Broward County. That means, among other things, installing electric vehicle infrastructure, moving our bus fleet away from fossil fuels, and building infrastructure that will resist more powerful storms and rising sea levels. We will continue to follow and expand our Climate Action Plan, which proposes a mixture of solutions that include both government policy changes and individual consumer adjustments. I look forward to continued collaboration will all potential partners and allies on how to make our region better prepared for the future.
I was glad to see such an impressive turnout for this important event.

Coral Disease
A disease that is still being studied by scientists continues to kill our Southeast Florida Reef Tract, infecting our precious reef and causing massive amounts of reef death. This reef is critical to our ecosystem and our economy, and finding out more about the disease and combatting it is absolutely essential. This month, I heard a presentation at the South Florida Regional Planning Council regarding the impacts of the disease and possible next steps to try to stop it. We will continue to work with local, state, and federal legislators on practical solutions that could at the very least, stem the disease, if not stop it all together.
Florida Reef Tract
It is critical to take action on this disease immediately.

Quiet Zone
The whistle has stopped a-blowin'! The Quiet Zone has officially come into place along the entire FEC railroad corridor in Broward County, eliminating train horn noise along this stretch. I was very glad to attend the ribbon cutting for the Quiet Zone and thank all those who have worked so hard to make this policy possible. It took a long time, but it was worth it to do our due diligence in terms of safety. I live near the tracks. I don't mind the whistle blowing myself, but I know others do. I will happily join thousands of Broward residents in enjoying a more peaceful night's sleep because of this Quiet Zone.
I joined Hollywood elected officials and regional transit leaders for this ribbon cutting!

P3 Eco Challenge
The annual P3 Eco Challenge Awards Ceremony is always one of my favorite events of the year, and this year marked the 7th annual ceremony! The P3 (Preserving our Planet for Prosperity) Eco-Challenge recognizes and rewards Broward County Public School teachers, students, administrators, and volunteers for their efforts to implement environmentally sustainable measures and green initiatives within their schools and communities. Sustainability is a long-term process that will have major effects on our future – and having our schools lead the way is a fitting start. We had many great winners this year, with Sheridan Hills Elementary in Hollywood winning top honors. Congratulations to all the recipients and thank you for your efforts in implementing sustainable projects!
Congrats to all of the winners!

Gold Seal
Last year, Broward County passed an ordinance that would add QUALITY to the Broward County Childcare and Licensing checklist called the "Gold Seal". This law means that Broward County will be making the most of its unique licensing role to encourage more employee training, lower teacher ratios and a targeted curriculum, providing incentives for those child -care centers seeking accreditation. I am happy to report that major progress is being made on this front, as the Gold Seal Initiative is off to a very positive start! Efforts are being made to reach out to many childcare centers, and we have begun a major marketing campaign for Gold Seal.

CSC Budget Retreat
This month marked the Children's Services Council annual budget retreat, which is where we set our priorities for the coming year when it comes to how our resources will be distributed to better benefit our children and their families. As stewards of our residents' tax dollars, the CSC is committed to investing those resources in the right way and right places. Fortunately, I think the ideas we heard at this year's retreat sound better than ever. Every year, the link between quality early childhood education/grade-level literacy and a healthy, productive future becomes more and more clear. I am glad we are making this a top priority at the CSC and allocating the resources to build a better future for Broward's children and for generations to come.
The Children's Services Council has been busy, including the annual Tutormate end-of-the-year celebration pictured here!

BLI Graduation
Congratulations to the 2019 graduates of the Business Leadership Institute for Early Learning! BLI develops leadership capacity and business skills among the owners of early learning programs in Broward. This innovative program helps businesses become fiscally stable and put their focus on re-investing its revenue into ensuring the highest quality offerings. Business sustainability in the early learning industry has a significant impact on Broward's families by providing stable, high quality early learning. The ceremony celebrating this year's graduates took place during Congresswoman Debbie Wasserman-Schultz's Small Business Workshop. This is only fitting, because we should be thinking of early learning facilities as small business backbones of our County. The event was incredibly well-attended - congratulations again!
Congratulations to the Class of 2019!

Hallandale Beach Teacher Appreciation
I had the pleasure of attending the Hallandale Beach Teacher Appreciation breakfast at the Hallandale Beach Chamber of Commerce! Hallandale Beach has some of the best teachers in our entire system from kindergarten all the way to Hallandale High School. They are the backbone of Hallandale Beach's growth and potential. Congratulations to all the winners.
We should take every opportunity to show our appreciation to our public school teachers and their students, because our state legislature sure didn't this legislative session. Passing a bill redirecting money earmarked for public schools into charter school vouchers is yet another dangerous attack on our public schools and the millions of students who rely on them. The majority of Florida students attend public schools that are resource-deprived and need more money for things like books and extracurriculars – not less. Last year, Broward residents approved a bond funding school improvements and teacher salaries. They didn't vote to share that money with voucher programs. This bill will damage the quality of public education in Florida and deprive our students of valuable resources. We must continue to stand up vigorously for public schools and public school teachers.
Thank you to all the incredible teachers in Broward, and all those who joined us at this event!

Art and Culture Center
There are many exciting things happening at the Art and Culture Center of Hollywood! Last month, I was proud to present a Proclamation for the Center at their Early Voices Collaborative event. The Early Voices Collaborative allows young children to present their own art and gain the valuable experience of engaging with creativity at a young age. The Proclamation presented at this event recognized all of the hard work of the Center, and for being a leading facility for arts and youth engagement in all of Broward County. This event was followed by the 22nd Annual Cuisine for Art Fundraiser, which is always a fun way to raise money for a great cause. I served as a celebrity waiter this year, and while I may not have been the quickest on my feet, I was proud to give my time to raise funds for arts in our community. This summer, you should make a point of checking out the Art and Culture Center of Hollywood!
I had a great time serving as a guest waiter at the Cuisine for Art Fundraiser!

Friends of the Library
This month, I had the honor of speaking at the annual Friends of Broward County Libraries Awards Luncheon. The Friends of the Library are the backbone of our entire system. They provide their time for actionable support when we need it and helpful feedback that shines a light on problems we may have missed. There are 32 Friends branches supporting our libraries throughout the County, but that number doesn't truly sum up the immense contribution they make to our libraries. The Friends have helped us build a very promising year for Broward County libraries. As of the beginning of the last school year, we have given all Broward County students a digital library card that grants them access to all the resources and databases of our library system. We should be proud of that. We have also continued to expand our Library for Life, which grants anyone born in Broward County a library card they can use anywhere in the world as a birthright, to ensure the most educated body politic we can possibly create. Thank you to the Friends for making all of these accomplishments possible.
The 14th Annual Children's Bookfest will be held Saturday, June 1st at 10am at North Regional Library in
Coconut Creek! We hope to see you there!

Contact Us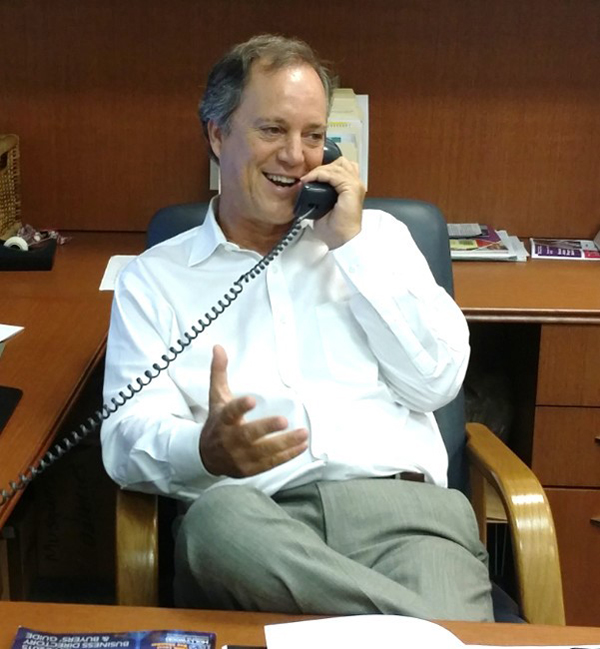 Our District office is conveniently located in the lobby of the Hollywood Branch of the Broward County Public Library at 2600 Hollywood Blvd, next to Hollywood City Hall. This office is open for your convenience Monday through Friday from 10AM to 4PM. If you would like to schedule an appointment, or you have a great idea, suggestion or an issue that needs my attention, feel free to call me at 954-357-7790 / 7006 or send me an email at bfurr@broward.org.
County Commissioner Beam Furr District 6
Broward County Commission | 115 S. Andrews Ave. Room 412 | Fort Lauderdale, FL 33301
Email - BFurr@Broward.org | Website - Broward.org | Phone: 954-357-7006