Greetings,
The Holiday season is already upon us, and it's hard to believe another year has come and gone. My Mayoral year is over, and now that the title of Mayor has been passed on to another Commissioner, I can reflect on all that happened in Broward County throughout the year. As both a Commission District and a community, we have weathered tragedy and accomplished major progress which I had a chance to discuss in our annual State of the County Address.
The heartbreaking tragedy at Marjory Stoneman Douglas High School rippled throughout our community and left all of us shocked and saddened. But, out of that darkness, Broward County shone a light. Young people from our County inspired the entire nation with their activism. With the eyes of the country upon us, Broward County stepped up and showed our strength. Those qualities of compassion and resolve define us. I am proud to have been your Mayor, even during those most painful moments.
We accomplished many great things this year. We created a transportation plan that was approved resoundingly by Broward voters. We took major steps forward on affordable housing and homelessness and an agreement was reached with the City of Hollywood to increase and support affordable housing in the City. We created a new Gold Seal Quality Initiative for childcare, which makes high quality early learning the standard in Broward County. We developed Library for Life and a Digital Direct Student Library Card to expand access to critical resources for more Broward residents. Major progress was made on solid waste in Broward County. We worked with our regional partners to strengthen our resiliency and sustainability and we signed the Climate Change Compact 2.0. We were recognized as a "Pacesetter Community" for our work on Early Learning and Childcare. We worked together with the Broward County School Board to create a better plan for hurricane shelters in Broward County. We opened a new Broward Addiction and Recovery Center (BARC) and built new homes through Habitat for Humanity. We did all of this, together – as a County Commission and as a community.
Thank you to my family for always being by my side. I was delighted to have my wife Shelli,
my daughter Eliza, and my brother Luke join me for my swearing in.

New Mayor/Vice Mayor
I want to extend a hearty congratulations to our new Broward County Mayor, Commissioner Mark Bogen. Over the past year, Mayor Bogen served as a strong partner and fighter for Broward while serving as Vice Mayor. I know he is going to do a terrific job as Mayor, and it is an honor to pass the gavel on to him. His theme for the year is "Broward Gets Things Done." I look forward to watching our County continue to accomplish great things under his leadership. I also want to congratulate our new Vice Mayor, Commissioner Dale V.C. Holness. Vice Mayor Holness has been a tireless advocate for the community for many years, and brings six years of excellent experience on the County Commission to the role.
We also have a new County Commissioner in District Four, replacing newly elected State Representative Chip Lamarca. Commissioner Lamar P. Fisher joins us from the city of Pompano Beach, where he served as Mayor. Commissioner Fisher has a proven record as an outstanding leader in Northeast Broward, and I look forward to what he will bring to our County Commission.
Your 2018-2019 Board of Broward County Commissioners!

New Local Commissioners
We have talented, newly elected, municipal officials in our area and I look forward to working with them. In Hollywood, Caryl Shuham is the new Commissioner for District 1. She will do a terrific job advocating for the needs of East Hollywood and for all of the city's residents. Congratulations Commissioner Shuham! I would also like to congratulate Commissioner Kevin Biederman in District 5 and Commissioner Traci Callari in District 3 on their re-elections!
Congratulations are also in order for Hallandale Beach's new Mayor, Joy Adams. I look forward to working with Mayor Adams on pressing issues for our community. Hallandale Beach also has elected a new Commissioner and Vice Mayor in Sabrina Javellana. She is a very bright young leader with wisdom beyond her years. Congratulations Vice Mayor Javellana. Commissioner Mike Butler was also re-elected to another term, and I would like to congratulate him as well!

Homelessness - Press Conference and Plan
Broward County has teamed up with the City of Fort Lauderdale, Broward Workshop, United Way, the Greater Fort Lauderdale Alliance, more than 40 non-profits, and the local business community to give persons in our community who are experiencing homelessness, a Home for the Holidays. This month, we announced a bold new effort to reach everyone in the downtown Fort Lauderdale Encampment and help to provide them with the housing they need to get on track. We are operating under the "Housing First" model, which posits that the best way to combat homelessness is to provide stable shelter as a foundation. This is a major effort. The business community and Ft. Lauderdale have put skin in the game and are contributing funding and resources along with the County to do something proactive about this issue. I am happy to report that all tents have now been cleared from the encampment, and the residents have been voluntarily moved to rapid rehousing or stable shelter. Now, we can address the root causes of their homelessness, and prevent people from ending up back on the street.
This collaboration is a major step forward for our County.

Election Recap – Surtax and Affordable Housing
Two of our biggest challenges in Broward County are affordable housing and transportation. This November, voters took these issues into their own hands and approved two referenda that will allow us to take action to address these challenges.
Broward County residents voted to approve the creation of the Affordable Housing Trust Fund. This Trust Fund creates a "lockbox" of money in the County budget that is reserved ONLY for affordable housing. To be clear, this does not create a new tax or fee. It simply sets aside and safeguards a portion of our funding that can be used to promote affordable housing projects in Broward County. We are supposed to receive Sadowski Funds back from the state for affordable housing purposes, but the Sadowski Fund has been raided time and time again, and we haven't received our fair share. We will now have a lockbox on the local level that guarantees protected funds.
Voters in Broward County also approved the referendum for a one-penny surtax for major transportation improvements and enhancements. This is a huge step forward that could revolutionize transportation in Broward County. The plan is designed to cut down on congestion, integrate new technologies, and expand our transit options. Broward County now has the chance to get out of traffic and into the fast lane.
Now that the plan has passed, when can you expect to see changes, and how will they help you? Revenue will start to be collected in January and returned to the County starting in June. An Oversight Board will approve all projects and expenditures, ensuring that these funds are being used for their intended purpose. We have started the process of putting together the Oversight Board and making sure all the boxes are checked before we get rolling with projects next year. Projects that should start soon include the laying of fiber optics, intersection improvements, and community bus shuttles.

Joint County Meeting
This month, I met with Miami-Dade County Mayor Carlos Gimenez and his administration for the first Dual-County Meeting in several years. The long overdue and very productive discussion focused on shared priorities and opportunities for collaboration and took place at the Brightline station in downtown Miami with staff from both Broward and Miami-Dade County present. The conversation focused primarily on the issues of transportation and environmental resiliency. These are two of the top priorities for our Counties, and they require a regional, cooperative effort to provide maximum impact. This joint meeting was an invaluable opportunity for me, Mayor Gimenez, and staff from these neighboring counties to discuss what we must coordinate on and what the next steps are. I hope to see this meeting become an annual event. By working together, we will make sure that both Broward and Miami-Dade are the best possible places to live, work, and play.
We look forward to continuing to work with our neighbors in Miami-Dade!

Solid Waste Workshop
We are taking significant steps forward on solid waste and recycling in Broward County. This month, there was a workshop held between our Solid Waste Working Group and the Broward League of Cities that drew elected officials from across the County. The Working Group presented findings from our solid waste consultant, Arcadis, and asked for input from city officials. Based on recommendations from the consultant, we are looking to move forward with a Memorandum of Understanding with all the municipalities in Broward, which will allow us to team up to reach a 75 percent recycling rate. Stay tuned over the next couple of months as we bring legislation to the table that will move recommendations into action.
These are the next steps in creating a better solid waste system in Broward.

Washington Park Food Distribution
Every year, the Community Enhancement Collaboration (CEC) in Washington Park leads a Thanksgiving Food Drive for residents in the community. Nadine McCrea, President of the CEC, does a wonderful job every year of organizing the event and providing a little bit of joy and holiday love for our residents who might not otherwise have the resources to have a nice Thanksgiving dinner. Nadine and all of the people who participate, including Hollywood officials like Mayor Josh Levy, understand that the true spirit of Thanksgiving is helping to make our neighbors' lives a little bit better. Thank you so much to everyone who participated!
Ulysses McCrea helps unload food for distribution! The McCreas were up until 4am picking up food!

Key to the County
It was an honor to present the Key to Broward County to the former President of the Dominican Republic, Leonel Fernandez. He was President from 1996 to 2000 and from 2004 to 2012. There are more than 30,000 residents of Dominican heritage in Broward and our County has benefited greatly from their contributions to our culture, economy, and values. Welcoming President Fernandez was another step in furthering the close ties between our County and the Dominican Republic. Thank you to Jose Zaiter for organizing this event.
Welcome to Broward, President Fernandez!

Broward Academy
I was glad to congratulate the graduates of the Broward Academy Class of 2018 as they finished up the program and move forward with what they learned. The Broward Academy is a program designed to give behind-the-scenes insight into the daily workings of local government. The program provides a background in civics to Broward residents who are interested in getting more involved. For the first time, the Broward Academy was offered to college students. One thing I always saw when I was a teacher was that there was never enough civics education for our middle and high school students. And that unfortunately continues as they move up to college and beyond. We are not giving our young people a bedrock foundation in civics that can impact their everyday lives. It's important for our young people to get involved and get engaged – now more than ever. But that is difficult if you don't have the background in civics that you need. Broward Academy this year served as a launching pad to a better, more informed citizenry. Congratulations, graduates!
Thank you to Ric Barrick and Shelly Turetzky for leading this year's Broward Academy.

ESOL Event
Broward County benefits greatly from our wealth of diversity, including country of origin and language. This month, I joined the Close -Up Foundation and Broward County Public Schools at the Broward Immigrant Youth Policy Summit. As part of the Broward Parents in Action Summit, the event provided a free seminar to high school students and their parents, giving valuable information about adult education programs for parents, and college opportunities for students. This Summit helps finalize and advance a legislative agenda to the state that will provide resources and infrastructure for ESOL and bi-lingual students in our schools. The policy presentations were conducted by Broward County high school students who showed innovative thinking and first-hand knowledge of policies that will help them achieve.
Thank you to the Close- Up Foundation and the Broward County Public Schools ESOL
Department for putting together this wonderful event.

Pembroke Pines Snowfest
It is always a joyous holiday at Pembroke Pines Snowfest, held this year on December 1st at the Charles F. Dodge City Center. Snowfest was a fun way to kick- off December and the holiday season with lights, games, holiday music, and much more – including more than 75 tons of snow! Pembroke Pines sure went above and beyond to deck the halls this year!
Happy Holidays from the City of Pembroke Pines!

Happy Holidays
I would like to wish everyone very Happy Holidays! The holidays are an opportunity to reflect upon the most important things in life, be thankful for what we have, and give back to our community. Now more than ever, it is important that we lean on and uplift each other, where we can. I highly encourage everyone out there to look at volunteer opportunities in your city. At the County Commission, we were certainly uplifted when we had the pleasure of hearing students from Pines Charter FSU Elementary School! Merry Christmas, Happy Chanukah, and Joyous Kwanza.
Thank you to these students from Pembroke Pines for your wonderful
holiday songs at our commission meeting!

Contact Us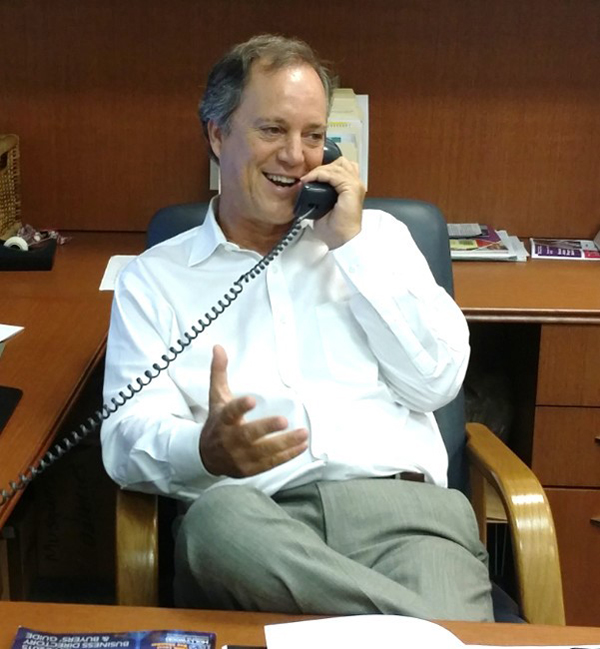 Our District office is conveniently located in the lobby of the Hollywood Branch of the Broward County Public Library at 2600 Hollywood Blvd, next to Hollywood City Hall. This office is open for your convenience Monday through Friday from 10AM to 4PM. If you would like to schedule an appointment, or you have a great idea, suggestion or an issue that needs my attention, feel free to call me at 954-357-7790 / 7006 or send me an email at bfurr@broward.org.
County Commissioner Beam Furr District 6
Broward County Commission | 115 S. Andrews Ave. Room 412 | Fort Lauderdale, FL 33301
Email - BFurr@Broward.org | Website - Broward.org | Phone: 954-357-7006