Greetings,
Broward County may have had its first cold spell of the season, but things are not cooling off at the County Commission! We have had a busy month as we get ready for 2020. Here are some great items to "unwrap" this holiday season!
Robert Wood Johnson – Culture of Health Award
Broward County has been awarded the pretigious Robert Wood Johnson Foundation "Culture of Health" prize. The Robert Wood Johnson Foundation is America's largest philanthropic organization dedicated to health and healthcare, and the Culture of Health Prize is its most prestigious grant. Over 500 communities applied – and Broward County was one of only five selected! In selecting Broward County, the Foundation cited our strong work toward health equity in our diverse community, impacting lives at the neighborhood level. They also cited the amount of collaboration in Broward County between organizations, including Broward County Government, the Children's Services Council, Broward College, the Coordinating Council of Broward, among others. This prize will be paid out through major investments in our public health infrastructure, including health and addiction facilities, affordable housing, and more. If you want to see a great video about the prize and learn more, click here.
Broward County is pleased to receive this prestigious honor.
Solid Waste – Major Progress
Over the past few months, we have been keeping you updated on the progress of a comprehensive solid waste system in Broward County. This month, we took our biggest step yet. Representatives from every city joined together to approve the creation of a nine-person Working Group that will make important determinations about a future solid waste system. This Working Group will lay down the foundation to create a system of facilities and policies that help us reach our goal of a 75% recycling rate. The first major consideration for the Working Group will be what kind of governing structure the County and municipalities operate under. After too many years of falling behind on our recycling goals, we are on the right track!
This is the chosen configuration that was voted on. In Group A, the cities of Fort Lauderdale, Pembroke Pines, Pompano Beach, and Sunrise were selected. In Group B, the cities of Weston, Coconut Creek, and Hallandale Beach were selected. In Group C, the city of Parkland was selected. There is also one County Commission representative – a spot I am honored to fill.

Broward Read for the Record
November marked the annual Read for the Record across the United States. Broward County students and volunteers joined together with people from across the country to help break the record for the most people reading the same book at the same time! Over 2 million people participated in this year's record. But that's not all. Broward County was named the "Read for the Record District of the Year" for 2019! This is an incredible honor that recognizes the hard work of all our students, teachers, volunteers, and partner organizations. Let's do it again next year!
Broward County, our School Board, the Children's Services Council,
and Broward Reads teamed up to make this honor possible.

Business Case for Resilience
Broward County, along with our Climate Compact partners in Palm Beach, Miami-Dade, and Monroe Counties, will be partnering with the Urban Land Institute on "The Business Case for Resilience in Southeast Florida." This is a major project that will provide a regional economic analysis of flood risk and exposure, particularly in relation to sea level rise caused by climate change. It will give a clear picture of the impacts that rising sea levels will have on South Florida's economy, from loses in business and tourism to rising flood insurance rates and much more. This will also help us prepare our buildings and our infrastructure in a proactive way that keeps us safe and our economy strong on the regional level. We are looking forward to hearing the results of this collaboration.
The Urban Land Institute are foremost experts in metropolitan resilience
– we are excited to work with them for this report.

FAC Conference
Our best accomplishments come through teamwork and collaboration. That spirit was on display this month at the Florida Association of Counties Conference in Fort Lauderdale, where the Broward County Commission had a joint meeting with our neighbors on the Palm Beach County Commission. This was an opportunity for the top elected bodies of our two counties to get together and discuss the issues most important to our region. This included important conversations on the Tri-Rail and other transit opportunities, as well as recycling and juvenile justice. I look forward to working with our partners in Palm Beach to make our region the best it can be!
Nearly the entirety of both Commissions were on hand for this important discussion.

A1A – Hollywood
Many residents in Hollywood are rightfully concerned by the tidal flooding that has occurred along the Broadwalk and A1A. The images of water flooding the street are troublesome, which is why several parties are collaborating on a solution. This month, our office met with Hollywood Mayor Josh Levy, representatives from the Florida Department of Transportation, and the Broward County Department of Environmental Protection and Growth Management to determine what is causing the problem and what can be done in order to help solve it. This includes addressing drainage issues along A1A and working to build resiliency along our coastline. Stay tuned for more updates coming soon!
We are coordinating efforts with FDOT, Hollywood, and Broward County to address this flooding.
For now, be cautious if you see flooding like this.

Opportunity Zone Deadline
Are you a businessperson or entrepreneur looking to invest in up-and-coming neighborhoods in our area? December 31st is the deadline to apply for Opportunity Funds. Opportunity Funds are designed to encourage investment in underserved areas and help grow economic opportunity. You can see a map of opportunity zones in the District Six area below. To find out more on how to apply, click here.
A map of the opportunity funds located in District Six.

Fire Station 45
Our firefighters are getting some new digs in Hollywood. The city has unveiled the new Fire Rescue Station 45 serving our community. This is a major facility upgrade that will help our first responders better save lives and homes. This is a state-of-the-art facility that will help firefighters and paramedics better answer the 5,000 calls this station receives every year – one of the busiest in the County! The station is located at 1810 N 64th Avenue in Hollywood if you want to drive by and check it out!
This facility sure is a beauty!

Century Village Democratic Club
This month, I had the opportunity to speak to a great crowd at the Century Village Democratic Club. This event was significant because it marked one year until the 2020 election. It may seem like we say every cycle that this is the most important election of our lifetimes – but this time, it really is true. We want record turnout in Broward County! It is important that you check your voter registration and make sure you are registered at your current address. You can learn how to update it here. Many people are voting by mail so they can take more time to fill out the ballot in the comfort of their own home. Broward County government will be paying for postage for all mail-in ballots! If you are interested in voting by mail, click here.
There is always a great crowd at the Century Village Pembroke Pines Democratic Club!

Energy Analyzer
Are you interested in finding out more about how your home uses energy? Florida Power and Light (FPL) has an Energy Analyzer and Energy Dashboard available for your use online. These innovative tools allow you to see how much energy you are using, how much each appliance is using, what time of day you are using the most energy, how much energy you use relative to your neighbors, and much more. This interactive analysis could help you determine ways to save energy, such as turning a certain appliance off or shutting down the lights when you leave home at certain times. All you need is your FPL Account Number to sign-in. For more information, please click here.
A look at the FPL Energy Dashboard, which helps you easily track energy usage.

Oakland Park Environmental Panel
With 2020 rapidly approaching, the clock keeps ticking when it comes to the fight against climate change. I had the chance to talk about Broward County's goals on environmental resiliency and our Climate Change Action Plan when I participated in a panel with the Oakland Park-Wilton Manors Democratic Club. I particularly took the time to highlight our Climate Change Action Plan that we use as a blueprint here in Broward. I expect the next year to feature our most prominent action on the environment here in Broward County. This is especially true due to the inclusion of the Broward Resiliency Program in our FY2020 budget. Thank you so much to the Oakland Park-Wilton Manors Democratic Club and my fellow panelists for this enlightening, invigorating discussion.
Thank you to the Oakland Park-Wilton Manors Democratic Club for having me. I was pleased to be joined by Oakland Park Commissioner Tim Lonergan, climate activist Mitchell Stollberg, and South Broward High School student Elijah Ruby.

Coral Reef Kickoff
This month, the Governor's office joined with local governments, planning councils, and environmental activists to launch a major public communications campaign about our South Florida Coral Reef Tract. This campaign will educate residents, tourists, and members of the marine industry on the importance of our coral reef and the impact that human behavior has on it. The Southeast Florida reef creates $3.4 billion in sales and income for the tri-county area annually, and employs 70,000 people in various capacities, from tourism to research. The reef is protected by a "box" signed into law in 2018 to protect it from a devastating disease – but we need this campaign to further educate residents. I was pleased to have the opportunity to join the planning session as we get ready to launch.
An overlay of the Southeast Florida Reef Tract and the disease affecting it.

Veterans Day Events
November marked Veterans Day. The brave men and women of our armed forces that help make our freedoms possible, and we should always support them – not just on Veterans Day, but every day. All three cities in District Six had major Veterans' Day Event that honored those who served. The events combined ceremony with services, as we gave our veterans a salute, also providing resources that could assist with jobs and housing. Pembroke Pines, Hollywood, and Hallandale Beach all showed their appreciation as well as their ability to lend a helping hand. Throughout District Six, civic associations and businesses also made us proud by going all out for our veterans. We thank you for your service!
Thank you to all the brave veterans who participated in ceremonies like this one in Pembroke Pines
– we appreciate your service.

Hallandale Beach – Murals
Public art is one of the highlights of living here in Broward County, and Hallandale Beach is doing their part to make our area more beautiful than ever! The city is working with ArtServ on their "12 Months of Art" program to rebrand and beautify areas of the city with public art. The first of these artworks was debuted this month in the Foster Plaza area, with several gorgeous new murals. This will be followed by more murals, painted fire hydrants, and live art and performance events. If you want to learn more about this exciting partnership, I highly recommend checking out this article.
One of the new murals unveiled in Foster Plaza.

Health Fair – Pembroke Pines
It is cold and flu season, and taking care of yourself is of the upmost importance! Pembroke Pines hosted the 24th Annual Senior Health Fair at the Carl Schecter Southwest Focal Point Senior Center this month, and a huge crowd was on hand to learn more about health and safety. Vendors passed out information on routine checkups, preventative care, self diagnosis, flu shots, seasonal safety, and more! The Pembroke Pines Police Department was also on-hand to give out information and training on senior safety in the community. Thank you to all who participated – to learn more about the best tips to stay healthy, click here!

Thanksgiving Food Drive
In the city of Hollywood, Community Enhancement Collaboration partnered with the Washington Park Civic Association and several Hollywood City Commissioners for the 9th Annual Holiday Food Distribution. Nadine McCrea, President of the CEC, does a wonderful job every year of organizing the event and providing a little bit of joy and holiday love for our residents who might not otherwise have the resources to have a nice Thanksgiving dinner. We collectively understand the true spirit of Thanksgiving is helping to make our neighbors' lives a little bit better – and we work together to make it so. Thank you so much to everyone who participated!
Families were on-hand to select some delicious treats for this Thanksgiving.

Ocean Day
Hallandale Beach is planning their first-ever Ocean Day, which will educate residents on the importance of clean, safe oceans through exciting activities and events. The Broward County Climate Change Task Force, which I co-chair, will be working very closely with the city's Green Initiatives Program to make this historic celebration of our beautiful ocean come together. We will keep you updated with official dates and times, but for now, I recommend following the Green Initiatives Program webpage for other updates.
Ocean Day will feature many fun activities for families!

New Mayor/Vice Mayor
I would like to congratulate Commissioner Dale V.C. Holness on his selection as the new Mayor of Broward County! Mayor Holness has been one of Broward County's strongest advocates for better jobs, more economic opportunity, and lifting up communities. For his Mayoral year, he has selected a theme of "One Broward County." This theme is meant to emphasize Broward County's immense diversity, and how we will all come together to form one community where everyone gets to thrive. I look forward to watching Broward continue to grow and make great progress under Mayor Holness' leadership.
I would also like to congratulate Commissioner Steve Geller on his selection as Vice Mayor. Vice Mayor Geller brings years of legislative experience to the job, and is an intelligent and caring advocate on many issues in our community. I am excited to work with the new Mayor and Vice Mayor.
We are ready for an exciting year!
Happy Holidays
I would like to wish everyone very Happy Holidays! Happy Chanukah, Merry Christmas, and Joyous Kwanza to all who celebrate – and a Happy New Year to all! The holidays are an opportunity to reflect upon the most important things in life, be thankful for what we have, and give back to our community. Now more than ever, it is important that we lean on and uplift each other, where we can. I highly encourage everyone out there to look at volunteer opportunities in your area. I hope this season is wonderful – see you in 2020!
Contact Us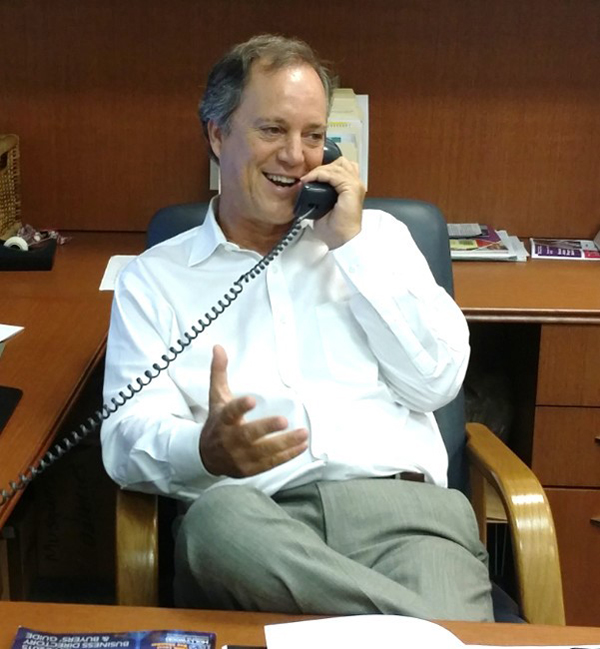 Our District office is conveniently located in the lobby of the Hollywood Branch of the Broward County Public Library at 2600 Hollywood Blvd, next to Hollywood City Hall. This office is open for your convenience Monday through Friday from 10AM to 4PM. If you would like to schedule an appointment, or you have a great idea, suggestion or an issue that needs my attention, feel free to call me at 954-357-7790 / 7006 or send me an email at bfurr@broward.org.
County Commissioner Beam Furr District 6
Broward County Commission | 115 S. Andrews Ave. Room 412 | Fort Lauderdale, FL 33301
Email - BFurr@Broward.org | Website - Broward.org | Phone: 954-357-7006