Greetings,
Our nation continues to face challenges as we grapple with continued COVID-19 cases, ongoing protests, and a very interesting election season. But despite these difficulties, I remain hopeful.The last few months have shown the empathy and common cause that the vast majority of Broward residents share. I am hopeful we are close to affecting change and moving on to better days – it will just require us to work together as we have proven to be able to do in the past.
There are many important things happening in Broward County this month as summer gets fully underway. Read on below to find out more, or click a link to jump straight to a section!
Broward County has announced that due to a rise in COVID-19 cases, all Broward County beaches will be closed for the Fourth of July weekend. This decision was made in order to encourage social distancing over the holiday weekend and keep our residents safe. The current plan calls for beaches to be closed from July 3rd through July 5th. This is a good weekend to stay home, stay safe, and celebrate America with your family and loved ones instead of in large crowds. You can read more about this decision here.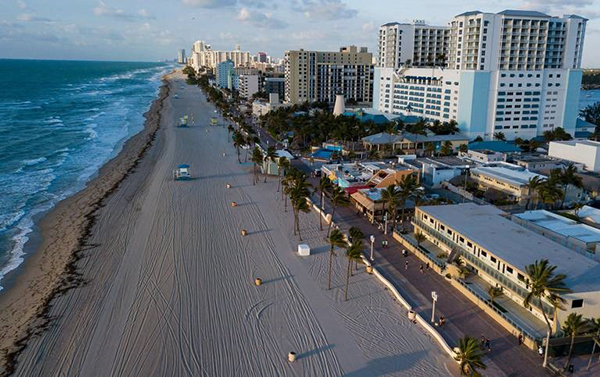 Beaches throughout Broward County will be closed for Fourth of July weekend.

The State of Florida has seen a recent spike in the number of COVID-19 cases. That means we must be diligent and smart in how we manage our reopening and keep all our residents safe. Broward County has released a series of new Emergency Orders in the spirit of ensuring safer protocol. This includes Emergency Order 20-17, which requires proper signage in all establishments, as well as Emergency Order 20-18, which allows code enforcement and law enforcement to temporarily close businesses that do not comply with safety regulations. The State of Florida has also announced the prohibition of alcohol sales at bars for "on premises consumption" during the current spike. For information on all Broward County Emergency Orders, click here. Remember – please stay safe and exercise as much caution as you can!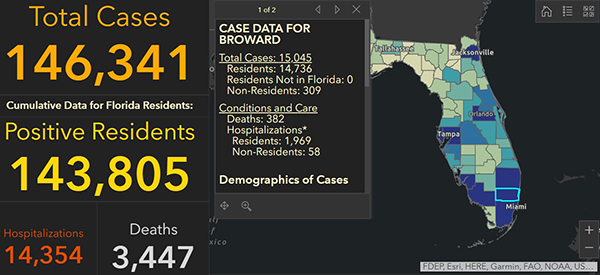 The Florida Department of Health Dashboard gives information on the spike in cases in Florida.

The safest way to protect yourself, your family, and your coworkers is to get tested! There are multiple sites now operating throughout Broward County with both drive-in and walk-up options. Information on all of these test sites is available here. The test may cause momentary discomfort, but it is worth it for the peace of mind and the safety of others around you. Appointments are available, often within one or two days, so if you are concerned about your exposure or are re-entering the workforce, we encourage you to get tested. You can also call 954-357-9500 for a pre-qualifying assessment for an in-home COVID-19 test.
A map of all testing locations in Broward County!

Broward County will receive $340 million in funding from the federal government in C.A.R.E.S. Act funds that will be put to use in ensuring the safety of Broward residents and assisting in our economic recovery. The Broward County Board of County Commissioners has voted to set aside up to 30% of this money for use by our local cities and municipalities. The C.A.R.E.S. Act funding will go a long way in helping medical facilities and other first responders receive personal protective equipment, local businesses receive economic assistance, government agencies receive resources to help residents, and much more. I am hopeful some of this money can also be used towards creating jobs for our unemployed residents in Broward County. Stay tuned for more information, and click here to learn more about the C.A.R.E.S. Act and how you may be able to access resources!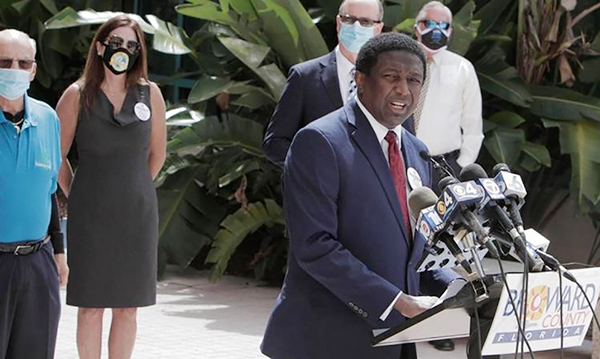 Broward County Mayor Dale Holness gives a press conference with local city representatives
on Emergency Orders, C.A.R.E.S. Act funds, and local business.

Mask on! Strong data and scientific research indicate that masks can reduce the risk of transmitting COVID-19 by 70% or more. That is why Broward County is asking all residents to wear masks when around others who are not a part of your household, and a minimum of six feet of separation is not feasible. This includes office buildings and inside a business establishment. Mask-wearing is scientifically proven to reduce the spread of COVID-19 and make us all safer. It is not only for your protection – it keeps others around you safe from transmission as well. Be good to your fellow resident and wear a mask!
Wear your mask safely and correctly!

Community Enhancement Collaboration
For many years, the Community Enhancement Collaboration (CEC), led by Nadine McCrea, has been a shining light of Hollywood and one of the leaders of community service in all of Broward County. This month, the Rotary Club of Hollywood made a very generous donation to CEC – a brand new truck for food delivery! This new truck will help CEC and Nadine deliver meals and more to residents in need throughout the Washington Park neighborhood and the rest of the city. This is a great example of one community organization helping another! Elected officials and community leaders were on-hand to celebrate this great new addition.
I was honored to join community members as the Community Enhancement Collaboration
received this new truck from Hollywood Rotary Club!

Class of 2020 – Congratulations
For graduating seniors of the Class of 2020, the senior year experience has been a bit different than any of us could have expected. I know many students are disappointed about missing out on Grad Bash, Prom, and walking across the stage. But I hope this year's graduates take solace in the outpouring of love we have seen from the community. This includes dozens of drive-through graduate parades and other spontaneous acts of celebration from parents and friends who still want to make this year special! Congratulations to all the students of Hollywood Hills High School, McArthur High School, South Broward High School, Hallandale High School, and all other schools throughout Broward County. I know you will make us all very proud for years to come. One day, we will look back on this senior year as an experience unlike any other class – and you will laugh with your children and grandchildren!
One of the many graduation parades held for the class of 2020!

A huge congratulations is in order to all of the Valedictorians of the Class of 2020! Congratulations to Timi Adelakun on being named the Valedictorian of South Broward High School, my alma mater! Timi is the first black valedictorian in the school's history. He has an outstanding, record-setting 5.6 GPA, and is accomplished in several extracurricular activities. Timi is an example of the incredible young leaders in Broward County. This year saw an outstanding class of valedictorians in District Six. Those young leaders are Amanda Mendoza Aguilera at Hallandale High School with a 5.3 GPA, Alana Diaz at Hollywood Hills High School with a 5.1 GPA, Isabella Judith Tavarez at McArthur High School with a 5.3 GPA, and Thomas Escudero at Flanagan High School with a 5.3 GPA. Broward County will be benefit for years because of students like these!
Congratulations to Timi Adelakun and all his fellow 2020 graduates!

Congratulations to Broward County Library on winning four prestigious awards from the Florida Library Association! This includes the most prestigious award of all – Florida Library of the Year! It also includes an award for outstanding academic and research programs at the African-American Research Library. This honor is a testament to the hard work and dedication of our entire library staff, from management to the checkout desk and everywhere in between. As you can see below, we have debuted a new library card that will tout this deserved award. Beginning later this summer, new library card applicants can request the commemorative style at no cost or you may request a replacement library card for a small fee of $1.50. The next step we are looking at is making all of these library cards third-party compatible with our local museums!
As a reminder, all residents born in Broward County are eligible for the Library for Life card, which entitles you to a lifelong digital library card accessible from anywhere in the world. This includes all of our databases and e-resources, which you can access by clicking here. Now is a better time than ever to check out these bountiful resources!
Check out our new library card today – and use it for curbside pickup at your local library!

This month, the Broward County Board of County Commissioners participated in a workshop on Racial Equity in Broward County. We received a presentation as part of the Dismantling Racism Initiative on which Broward County partners. Despite being a 2019 recipient of the Robert Wood Johnson Foundation award for our efforts to eliminate barriers to health and economic well-being for our residents, we know that Broward County still has work to do when it comes to equity and community investment. The presentation asked us to remember that if we don't measure it, we can't improve it. We have seen recent actions by law enforcement that highlighted racial disparities in policing and criminal justice – but this presentation showed clearly that these disparities go far beyond this one area. Black Americans are not equitably served in terms of healthcare, employment opportunities, or childcare. We have work to do. Please stay tuned for updates as we take action in the coming months on creating a more equitable Broward County.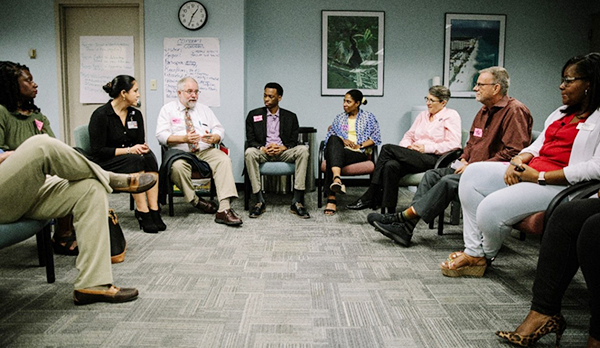 The Dismantling Racism Workshops provoke important discussion.

Now more than ever, we need to shop local! The Greater Fort Lauderdale Alliance has launched the Supporter of Broward (SOB) campaign to encourage residents to support local businesses during the COVID-19 crisis. Many of our businesses have reopened and are following safe social distancing protocol to encourage residents to come have fun in a safe way! Today is a perfect day to order from a local restaurant or buy clothes or other items from a local store. To learn more about the initiative, go to proudsob.com.
Shop local!

The 2020 primary election is coming up on August 18th! Mail-in ballots will already be arriving to residents by around July 10th – this election is right around the corner. This is a historic election for Broward County. It is our first open race for State Attorney in four decades, as well as county-wide races for Public Defender, Supervisor of Elections, Sheriff, Clerk of the Courts, and School Board! This is the most competitive year for these critical county-wide seats in Broward County's history. Political change starts at the local level, and this is your opportunity to participate! For information on how and where to vote, click here. The safest way to vote is by mail – I highly encourage you to sign-up for a vote-by-mail ballot by clicking here. We want to see record-turnout this August!
You can access your sample ballot for the August 2020 primary by clicking here.

While COVID-19 is rightfully at the forefront of everyone's mind, climate change remains the challenge of a generation and generations to come. Broward County is adopting a new Land Use plan that highlights the Priority Planning Areas for sea-level rise based on our current projections. We are predicting up to 40 inches of sea-level rise over a 50-year period extending to 2070. These new Planning Areas will assess flood risk throughout the County and allow us to adapt. This will help us incorporate development strategies and technologies like seawalls moving forward. See the map below for information on which areas are designated as Priority Planning Areas due to high flood risk.
A map of the priority areas for flood risk in Broward County.

There is still time to fill out your Census! The C.A.R.E.S. Act funding and other COVID-19 related resources showcase just how important it is that we have an accurate count here in Broward. This will allow us to maximize our resources moving forward. The Census Bureau will be sending out another set of invitations from July 22nd to July 28th to all households who have not filled out the Census! These invitations will come with a household specific invite code. By completing the census form now, you will avoid having a census worker being obligated to come to your home. If you want to get a jumpstart and fill out your Census today, click here.
An example of what the Census invitation with your household ID will look like.

Broward County will see the retirement of two of our finest employees and leaders this month. Henry Sniezek, our Director of Environmental Protection and Growth Management, is retiring after three decades of incredible service to Broward County. He has been a dedicated leader in shaping Broward County's environment and development for the better. This month will also see the retirement of our Human Services Director, Mandy Wells. Mandy Wells has served Broward County for twenty years and has been responsible for helping provide services to countless Broward residents over the years. As Human Services Director, she helped lead the charge on homelessness and COVID-19 assistance. Both of them will be greatly missed – but we sure hope they have a wonderful time in retirement!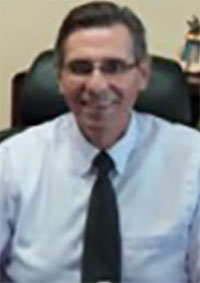 Kenneth Banks
The environmental community within Broward County is seeing the retirement of a legend. Kenneth Banks, who is our Natural Resources Section Manager with Broward County, will be retiring over the summer. Ken is one of the strongest advocates we have ever had in the fight to preserve our beautiful South Florida ecosystem and in the fight against climate change. Much of the positive environmental work we have seen over the years has been due to Dr. Banks' effort. We are going to miss him, but I know he will stay involved!
Thank you, Dr. Banks!

Happy Fourth of July! This is a very different Fourth of July – and not just because of the lack of crowded celebrations. We are experiencing very challenging times for our country right now. At this time, even more than in previous Independence Day commemorations, we should be thinking about what our nation stands for. Being a patriot is about more than waving the flag or setting off fireworks. The Fourth of July coming up should serve as a reminder that our greatest responsibility in America is to our fellow Americans. This is especially important as we grapple with the COVID-19 pandemic, economic crises and ongoing protests. This month, we should not just celebrate a holiday and set-off some fireworks but reflect and honor the virtues of equality and fairness that this country was founded on. We should take advantage of this holiday to consider how we make powerful, positive change happen. It is possible to create a more just America and look out for each other. I hope everyone stays safe and follows social distancing protocols for this very unique Independence Day.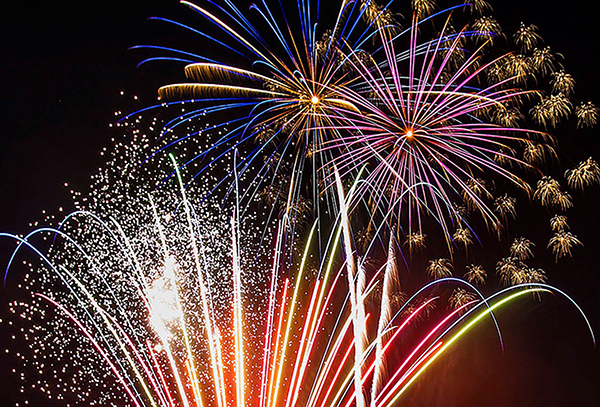 Happy Fourth of July!

Contact Us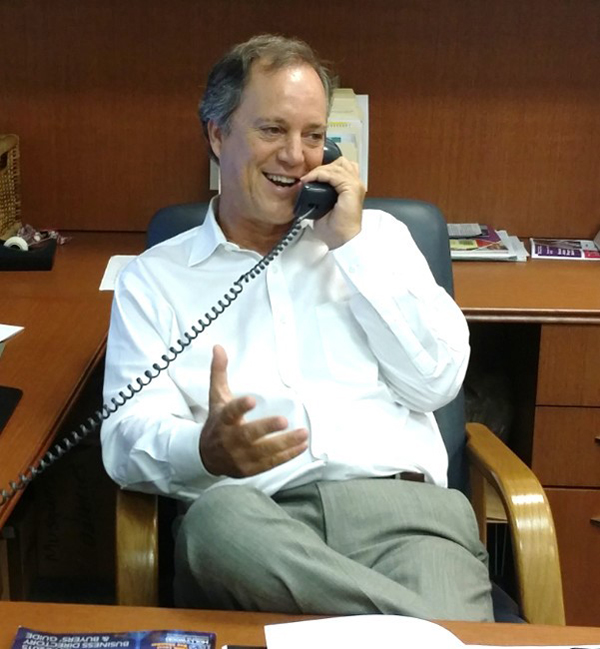 Our District office is conveniently located in the lobby of the Hollywood Branch of the Broward County Public Library at 2600 Hollywood Blvd., next to Hollywood City Hall. This office is open for your convenience Monday through Friday from 10AM to 4PM. If you would like to schedule an appointment, or you have a great idea, suggestion or an issue that needs my attention, feel free to call me at 954-357-7790 / 7006 or send me an email at BFurr@Broward.org.