Greetings,
The summer of 2020 was certainly one of the most eventful in the history of Broward County. While my office is open year-round, it is customary for the Board of County Commissioners to take a recess from meeting during the summer months. This year, for the first time, our County Commission did not go on summer recess – due to the COVID-19 pandemic and upcoming elections, we worked through the summer and stayed busy working together to keep our residents safe. I expect that this fall will be even more eventful with COVID-19 still a threat, being in the midst of an active hurricane season, and heading towards the most meaningful election of our lifetime, on November 3rd. I know we will make it through together.
Read on below to learn more about important news and opportunities this month – or click one of the links below to jump directly to a specific section.
Broward County Rental Assistance Program
Good news for residents impacted by the COVID-19 pandemic – Broward County has officially launched an online rental assistance program to help provide relief to those who are financially struggling. $25 milion has been allocated to provide rental relief – this is a grant, not a loan. Eligibile residents must live in Broward County and have a documented impact from the COVID-19 pandemic. Payments will be made directly to landlords to make up for lost rent from the months of March until August. Applications may be submitted by clicking here.
Applications are open as of August 31st.

Some evidence has shown that the COVID-19 situation has improved a bit in Florida, leading to optimism for the months ahead. Optimism is a good thing – but that optimism must be tempered with the recognition we still have a long way to go. There is an instinct to use any bit of good news to say that things are better and that we can start reopening. But that is a counterproductive strategy. If we jump at every sign of improvement, we will constantly end up right back where we started. Now is a time for patience and caution. With that said, I encourage all of our residents to stay in tune with the latest COVID-19 updates by checking out our COVID-19 statistics dashboard here. If you are wondering about the safety of a business in your area, you can check out the COVID-19 business complaints dashboard here. Stay tuned, and stay safe.
A look at the latest report.

Broward County has received $338 million in C.A.R.E.S. Act funding to help our County and our residents get back on their feet. Over the summer, Broward County worked hard to develop a plan for how this money will be spent. Much of it will be used to provide Personal Protective Equipment and other medical infrastructure for our first responders and hospitals. In addition, significant funding will also go directly into our community in the form of rental assistance as shown above, small business assistance, and other programs designed to help our residents. Be on the lookout as we launch our County portal for assistance very soon. Over the summer, we set aside $100 million to be used by our local municipalities in Broward County so that our cities can develop their own assistance programs and create the safest cities possible for us as we work our way through this crisis. These cities will be launching their own portals in the days to come.
An overview of what the C.A.R.E.S. Act has been utilized for in Broward.

If we are going to help end this COVID-19 pandemic, one of the best things we can do is get ourselves tested and make sure we are safe after traveling or any other type of irregular and prolonged contact. The good news is that there are now more testing sites than ever before in Broward County. Wait times vary – but I can personally state that when I was tested this month at one of the sites listed here, I had results within 36 hours. Check the list of testing sites and call to make an appointment today. This is not just about keeping ourselves safe – this is about accountability to others.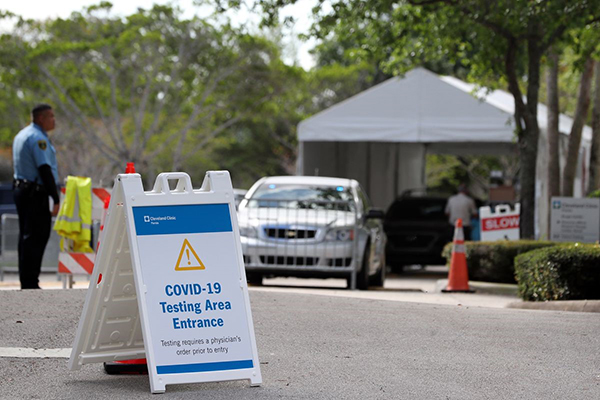 The testing site at CB Smith Park.

South Florida dodged two storms during the month of August in Tropical Storm Isaias and Laura. We again were quite fortunate. It is forecasted that we are going to have a very active hurricane season, and we must be prepared. Broward County plans to open more shelters than ever before to accommodate social distancing. You can view a list of shelters by clicking here. I also encourage all our residents who feel they may need extra help to sign up for the Vulnerable Population Registry by clicking here. Start making a checklist and get prepared NOW. We do not want overcrowded stores and strain our resources to its limits.
A map of hurricane evacuation zones in Broward County, along with shelter locations.

The Census Bureau has announced that the Census will stop tallying on September 30th – significantly earlier than expected. This questionable decision could skew resources and representation moving forward. Given that the Census count is how money is allocated and political boundaries are set, an inaccurate count would have a tangible impact on our community. The move to shorten the count time while in the midst of a pandemic makes it even more important that our residents fill out their Census. It only takes a few minutes. Go to census.gov to self report or Broward.org/census2020 today for help filling out your form.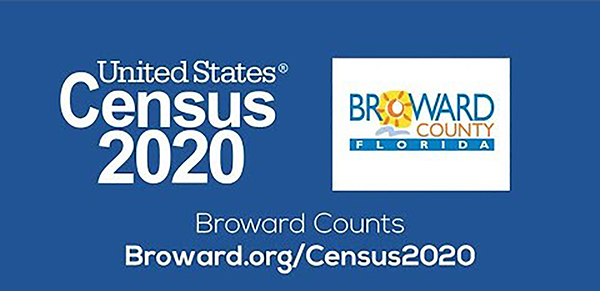 Let's make sure Broward County counts!

Broward County is committed to taking care of its residents who are experiencing a food crisis during these challenging times. That is why we have launched Together 4 Broward, a program that facilitates resources such as food distribution to our residents. You can go to broward.org/together4broward to find out more information on where food is being distributed in your neighborhood – and also how you may volunteer and get involved in assisting its distribution.
A map of food distribution sites in Broward County.

The August 18th primary saw a record-breaking turnout of 316,000 voters in Broward County, including major youth turnout rates. That is good news in comparison to past elections, and a solid sign of enthusiasm on all sides for the general election on November 3rd. But despite these record-breaking numbers, only 25% of registered voters cast a ballot. That means that three out of four people did not exercise their right to vote in a major election. That cannot happen this November – we need everyone to participate in our democracy to make our county and our country all it can be. Urge your friends and family to make a plan to vote now – the deadline to register to vote is coming up, and residents should register at browardsoe.org right now if they have not already. The August primary also saw a record number of mail-in ballots, a trend that is expected to continue in November. In the August primary, many ballots were rejected because they arrived too late, and others were rejected due to signature errors. It is imperative that residents send in their vote by mail ballots with plenty of time – in fact, I would encourage them to drop them at an early voting site or the Supervisor of Elections office.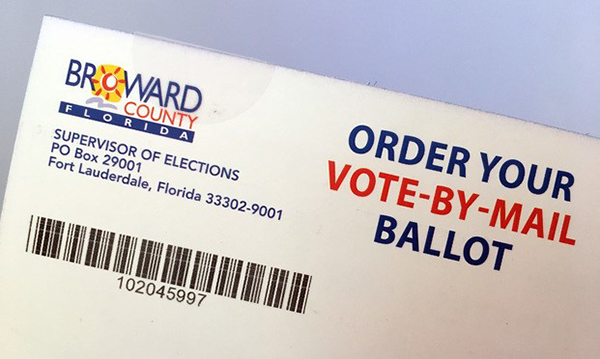 A valid Vote By Mail request mailer – do NOT respond to false
request forms without the Broward County logo.

The 15th Annual BookFest series is happening now! COVID-19 may be changing the circumstances, but this year's virtual Book-Fest will still offer anexciting lineup of books, authors and illustrators. Every year BookFestfeatures a marvelous lineup of events highlighting discussions on books, ideas, and authors curated by the Broward County Library. It also includes the fun game Bookopoly that is great fun for all ages! You can view the flyer below for lineup information, or click here to register.
You should register today for this awesome event!

The South Florida Regional Planning Council has secured federal funding for a revolving loan intended to help small businesses throughout our region! This is a great opportunity for local businesses who have been adversely impacted by the COVID-19 pandemic. There is over $5 million in funds available for small businesses in Broward, Miami-Dade, Palm Beach, and Monroe Counties. You can apply by going to caresactrlf.org or calling 954-924-3653.
Apply today!

A Broward County library card continues to be one of the best items you can have during the COVID-19 pandemic. With a library card, you can access a wealth of resources and knowledge to entertain you, inform you, and help you with that next project or innovative idea. It is very easy to apply for a library card – you can receive an instant e-library card by clicking here. Over 2,000 Broward County Public School students have linked their library card to their student accounts during the COVID-19 pandemic – students are encouraged to do so if they have not already done so. Both parents and students can learn about how to best make use of their cards through the online events and lessons offered here.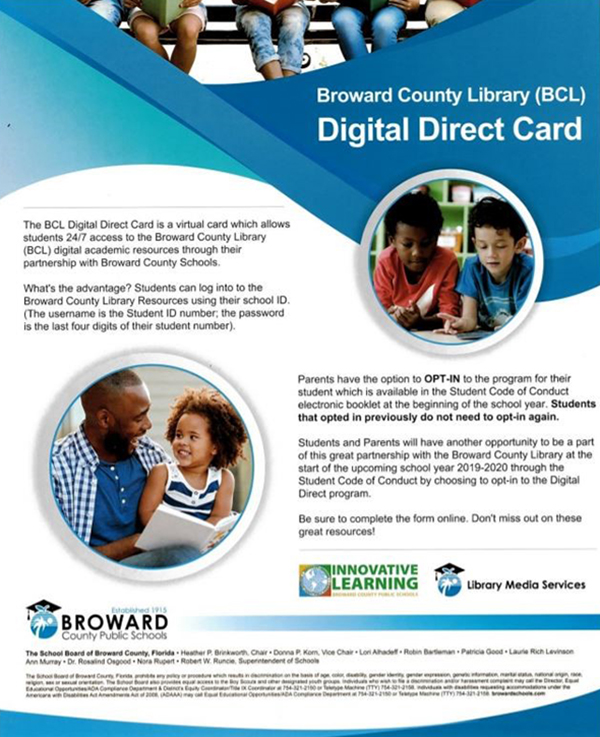 Information on the Digital Direct Library Card offered to students!

Are you an artist or creator in Broward County who is facing difficulty due to the COVID-19 pandemic? Broward County Cultural Division is working hard to provide resources and opportunities for artists like you to continue to thrive and make our community a better place to live. This includes webinars, trainings, and other resources – as well as online art and film classes to enhance your skills. To learn more, click here!
The 48 Hour Film Project Series is a recurring series that highlights local filmmakers
– the next series on September 9th will focus on social justice.

A new Solar Co-Op is officially here in Broward County! In this co-op, community members will join together to learn about how to make their homes solar-energy friendly and team up to make sure that all members of the co-op can access affordable solar for their home! The last co-op helped 55 Broward County residents receive solar installation. This is an excellent opportunity to invest in the energy of the future at a low-cost, and with assistance from your fellow resident. Click here to learn more and sign-up!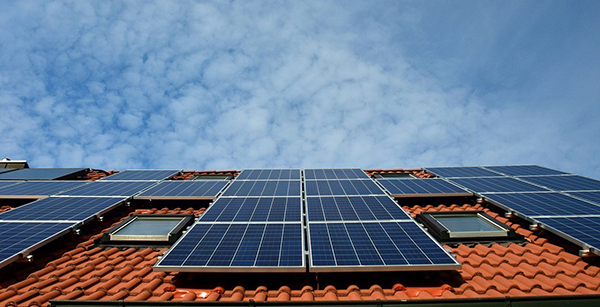 An image of one of the solar installations from the last co-op!

Families with school-aged children are facing unprecedented challenges in juggling work with the need to assist their child in online schooling. Some families have found a creative solution by pooling their resources to create a "pandemic pod" or "learning pod". The resources they pool are used to fund a safe learning space, matching CDC guidelines, for a small group of children led by a parent, tutor or even a private teacher. Broward County is supporting several learning pods in the Broward Municipal Services District, and there are a number of organizations making valiant efforts to fund learning pods in other high needs communities in Broward County. Thank you to the United Way of Broward County, Children's Services Council, A.D. Henderson Foundation, Early Learning Coalition, Frederick A. DeLuca Foundation, The Jewish Federation, and The Jim Moran Foundation for working to fund "learning pods" for families that would otherwise have to choose between paying their bills or ensuring their child's education. We recognize that this is a stopgap measure as the need is much greater than these efforts can fulfill.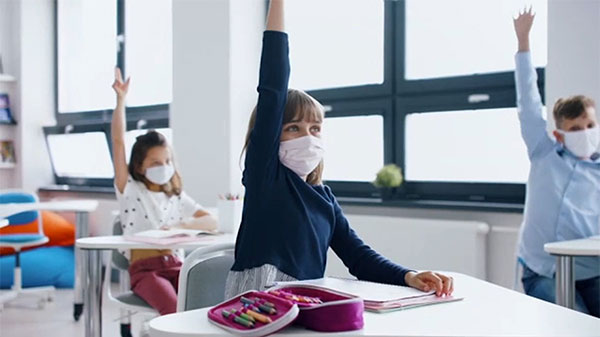 Hollywood lost a legend in the passing of former Hollywood City Commissioner Cathy Anderson. Commissioner Anderson was the first woman elected to the Hollywood City Commission. She lived in Broward County since the 1930s and was regarded as one of the most knowledgeable and passionate custodians of Broward County's history. As a City Commissioner for 33 years, she was a dedicated fighter for Hollywood residents and always tried to make their life better. She was particularly known as a passionate supporter of animals and wildlife. She will be missed.

Contact Us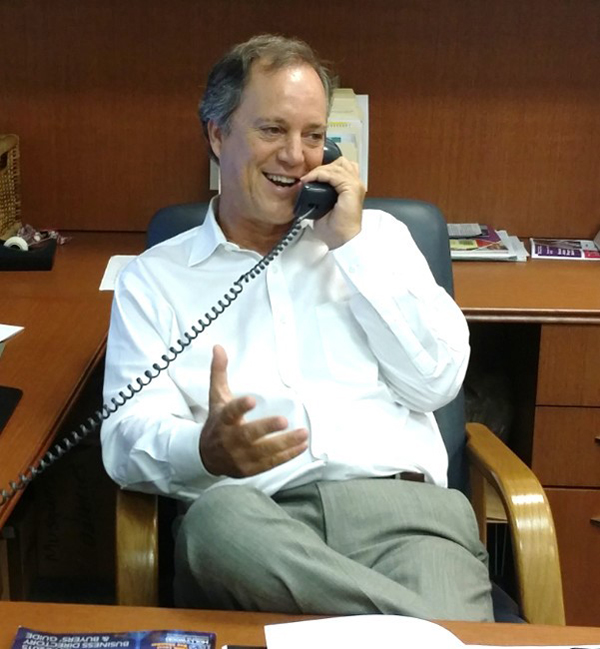 Our District office is conveniently located in the lobby of the Hollywood Branch of the Broward County Public Library at 2600 Hollywood Blvd., next to Hollywood City Hall. This office is open for your convenience Monday through Friday from 10AM to 4PM. If you would like to schedule an appointment, or you have a great idea, suggestion or an issue that needs my attention, feel free to call me at 954-357-7790 / 7006 or send me an email at BFurr@Broward.org.